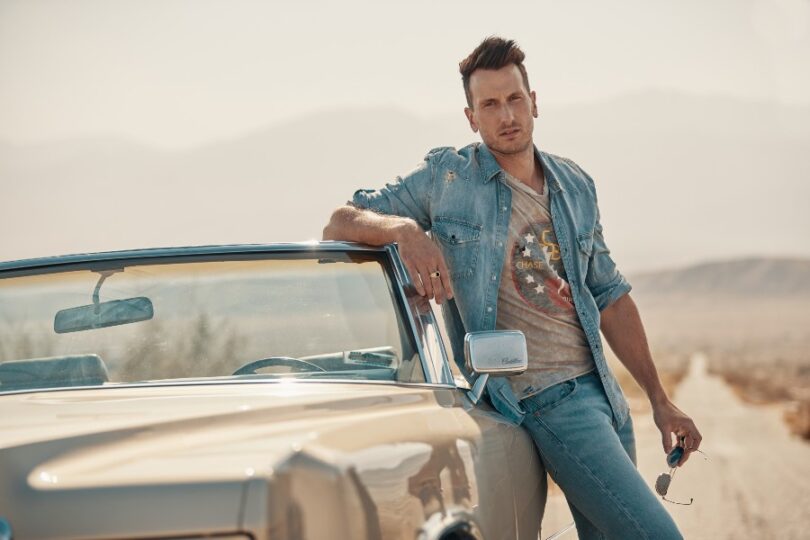 There's a new side of Russell Dickerson, and his fans are about to hear it. The Tennessee native says he is working on a new set of tunes, which is likely to include at least a few sappy songs about his nine-month-old son, Remington.
"There are definitely some dad songs, some father-son songs," Dickerson tells Music Mayhem. "It just unlocks a whole new aspect of life. And so, just trying to tap into that and try to do it without crying, because every time I start to do it, I just start to tear up … There will definitely be some dad songs in there for sure."
Dickerson just released Southern Symphony in late 2020, but already has plenty of new music he is ready to share.
"If it was up to me, it [new music] would already be recorded," Dickerson shares. "Because just the time off was again a very creative time. Becoming a dad was almost a whole new creativity through that, and so, there's so many songs there in the chamber … There's tons of songs that are just ready to be recorded. And it's not just me that thinks it. My whole team knows, it's the best stuff [I've] ever written, so I'm just so pumped to get that out there."
Dickerson got plenty of time with his wife, Kailey, and baby boy while off the road because of the pandemic last year. But now the "Home Sweet" singer is back on tour, and learning from a few of his famous friends how to manage life with a baby while on the road.
"We're like, 'Please help! Give us any and all tips,'" Dickerson tells People. "We've been watching for a few years now. It's been on our radar to have babies. We watch Thomas Rhett, and how they do it. And when we were on tour with  Lady A, we watched how they do it. They bring help; they had a nanny on the road. But they also had three kids on the road. We just have one, but we definitely scoped any and every situation on the road. All the tips and tricks, everything."
Find all of Dickerson's upcoming shows by visiting his website.