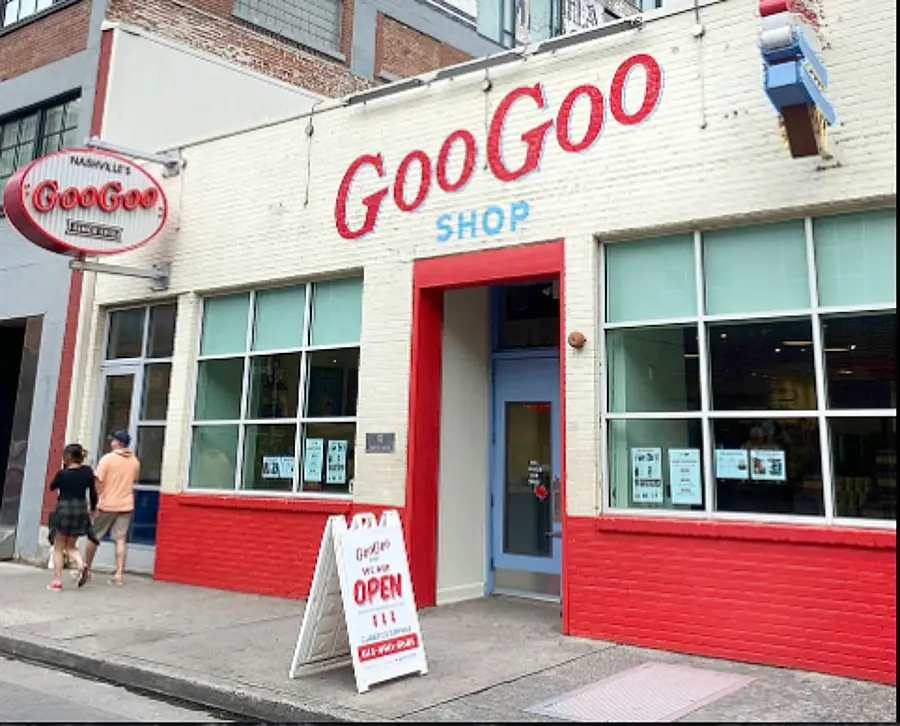 Nashville is losing another one of its downtown shops, but at least this one is only temporary. The Goo Goo Shop & Dessert Bar will close on Sunday, April 25, with a $2 million renovation scheduled, before reopening later this year, this time as Goo Goo Chocolate Co.
But rest assured, the company will still offer the tasty treats the store is already known for, along with a new, immersive experience, complete with alcoholic beverages, interactive classes, a design-your-own confection station, a full-service chocolate bar and a retail shop, among other offerings. Wine and whiskey pairings will be available, as well as alcoholic milkshakes, and other new options.
"Last year we launched an option for Goo Goo enthusiasts to [design a premium Goo Goo] and have been overwhelmed by the response," Laurie Spradley, Vice President of Operations and Brand Development for Goo Goo Cluster, said (via the Nashville Scene). "The customization and immersive experience the Design Your Own product offers is exactly what people are craving, and we're responding to that craving."
The company also recently announced the news on social media.
The rumors are TRUE! We're getting a total makeover 😄. Our downtown location is closing to stir up something even sweeter coming in September. Here are the details about our $2M expansion! https://t.co/2tqaZx3D0a pic.twitter.com/e7RjyWhz4v

— Goo Goo Cluster (@GooGooClusters) April 22, 2021
The Goo Goo Cluster, which began in Nashville more than 100 years ago, will still be available to purchase online. Summer pop-ups will also be available at various locations, including at Yazoo Brewing in Madison, the Nashville Visitor Center at Bridgestone Arena, and the Fairlane Hotel. Keep track of updates, and find pop-up options, at GooGoo.com.
Goo Goo Chocolate Co. is hoping to be opened by Labor Day weekend. It can be found at 116 3rd Avenue South, Nashville.