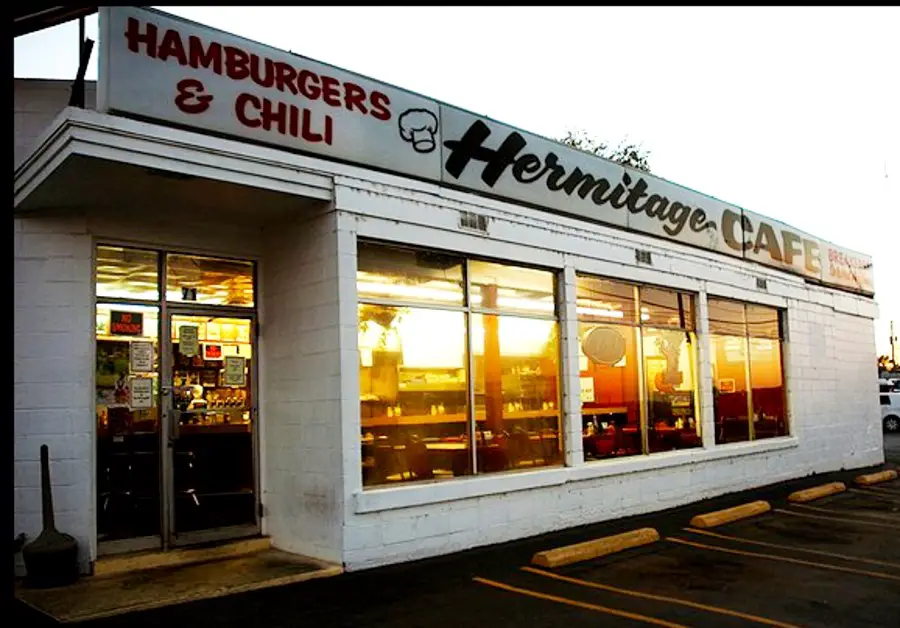 It's the end of an era for another historic Nashville restaurant, this time the Hermitage Cafe. The restaurant, which has been serving breakfast and lunch at its location on Hermitage Avenue for the past several decades, has announced they are being forced to close next month.
"We know there are some [posts] about the diner closing," a statement reads on social media. "We will give an official statement next week. We were handed the news recently ourselves. So [bear] with us at this time we are trying to handle this news ourselves. Thank you."
The Hermitage Cafe, which opens from 10:00 PM to 1:30 PM,  became the place for guests to go after a night of partying, or for a morning start before heading to work. Only accepting cash, the small restaurant became a historic landmark in Music City, especially after it was featured on Food Network.
Hermitage Cafe, which was formerly Burger Boy as early as the 1950s, became the Hermitage Cafe in 1990, with both the menu and the regulars remaining much the same for the past 30 years.
"It's gone, this is gone I don't know, it's different. Nashville is not Nashville no more. It's totally different," longtime employee Linda Siegrist tells WKRN.
"We were going to get another place, but we can't afford Nashville no more," she adds. "It's just, it's sad."
The Hermitage Cafe welcomed several country music artists as well, including Garth Brooks and Dolly Parton. It was also the backdrop for Rascal Flatts' "Yours If You Want It" video.
As of now, plans to open in a different location have not been announced, although employees hope to start a food truck with some of the same menu items from the Hermitage Cafe. The restaurant is expected to close by the end of October. Updates will be posted here as available