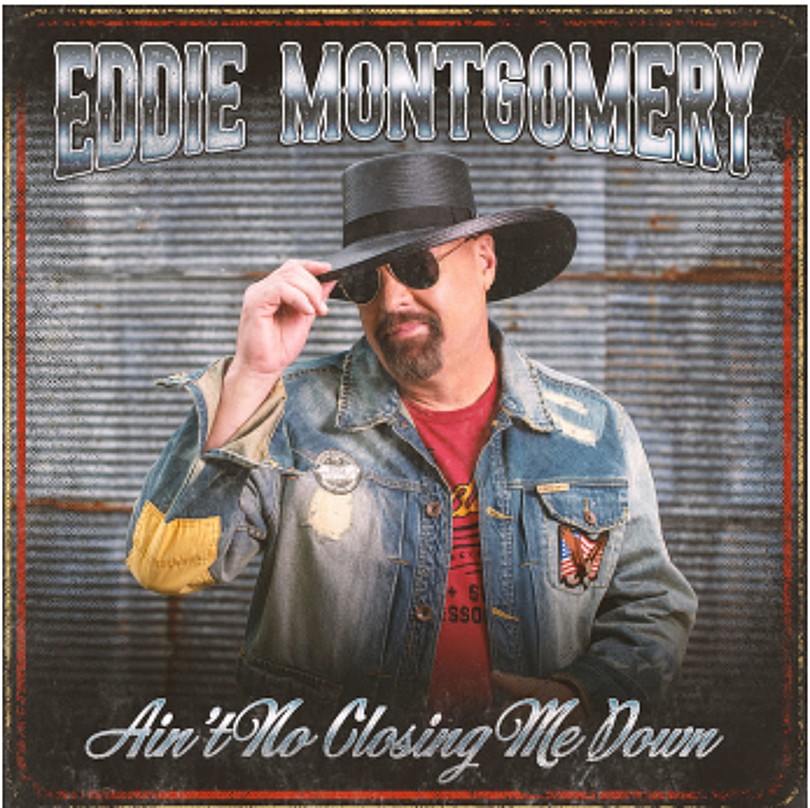 Montgomery Gentry's Eddie Montgomery is embarking on a new chapter, this time as a solo artist, four years after his bandmate, Troy Gentry, passed away. The 58-year-old announces the release of his debut solo record, Ain't No Closing Me Down, out on October 29.
"Troy is with me and will always be with me. He helped me write this album," Montgomery says of the project. "I got together with some of my best songwriting buddies and we wrote about life – the good, the bad, the ugly, and the party on the weekends."
Montgomery already dropped one song from the record, "My Son," which also appears in the movie, Old Henry. Written by Montgomery and Noah Gordon, the song was not only inspired by the loss of Gentry, but his own two sons as well, who both passed away.
"I'm not going to lie to you…I think my sons and T-Roy helped me write this song," Montgomery tells People. "They helped me get down to the heart of it, which then went right through my arm and into my hands. It's a song that's very dear to me."
Montgomery bares his hurt in "My Son," a song that became surprisingly healing to him as a result.
"It was hard at first but for some reason, this song eased a little bit of the pain that I've been carrying around for a long time," Montgomery concedes. "A lot of us love people and we try to keep our private life our private life, but when you are hurting a bit, that hurt can come through a pencil — and that's when you know you got to let it out. So that's what I did … I still think my sons and T-Roy helped me write this album. They've made me who I am. I also want to thank the man upstairs, because He gave me the voice to do it, I guess, because I still think I can't sing worth a crap."
Now that Montgomery has emerged from some of the darkest seasons of his life, he is optimistic about his future, in music and in life.
"I'm going to live every second of it," Montgomery says." I'm going to be that guy. You know, you always hear people talking at the end of their life, saying about all the things they wished they did. Well, I'm going to be the guy at the end of my time that will be talking about how I did everything, but maybe I shouldn't have done that one."
Ain't No Closing Me Down will be available exclusively at Walmart. Pre-order the record here.