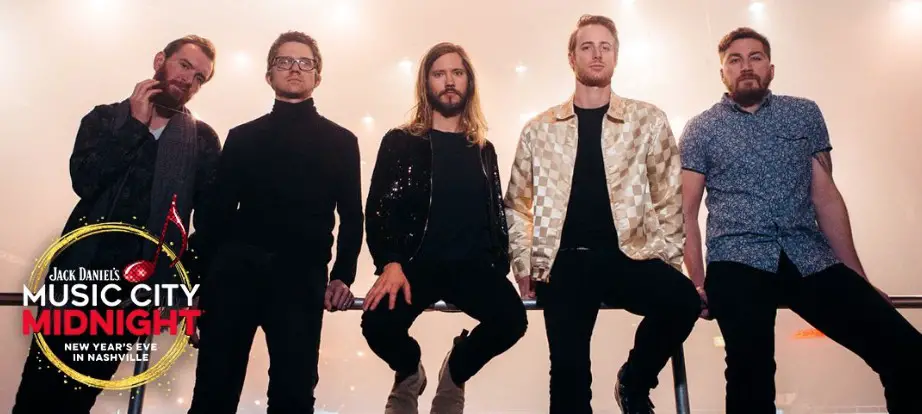 After Keith Urban headlined the Jack Daniel's Music City Midnight: New Year's Eve in Nashville show for the last several years, Moon Taxi and The Shindellas will perform instead, with the show airing on NewsChannel 5 only, instead of a public concert, due to COVID-19.
"Music City has consistently hosted hundreds of thousands of spectators to ring in the New Year, and while we are sad to ask the crowds to stay home, we are ecstatic about the opportunity to say goodbye to 2020,"  Butch Spyridon, President and CEO, Nashville Convention & Visitors Corp, said in a statement. "We hope everyone will tune in to enjoy the live music and the start of 2021. You can expect us to be back next year with the biggest show ever. We have some making up to do."
"New Year's Eve in Nashville is always something special," added Lyn Plantinga, Vice President and General Manager, NewsChannel 5. "This year, we can't all be together, but we can still celebrate! NewsChannel 5 is committed to keeping our community safe, informed and connected, and we're thrilled to be delivering on all three as we ring in the New Year."
Moon Taxi shared the news of their performance on social media.
Spending NYE in Nashville with you guys has always been our thing and the best way to kick off a new year. We're excited to say we'll be ringing in the long-awaited new year together by performing at the annual @JackDaniels_US Music City Midnight NYE celebration. pic.twitter.com/BKVAuDzCKR

— Moon Taxi (@MoonTaxi) December 9, 2020
"Spending NYE in Nashville with you guys has always been our thing and the best way to kick off a new year," the indie rock band said. "We're excited to say we'll be ringing in the long-awaited new year together by performing at the annual [Jack Daniels] Music City Midnight NYE celebration."
Last year's event drew more than 200,000 people, with over $26 million in direct visitor spending as a res