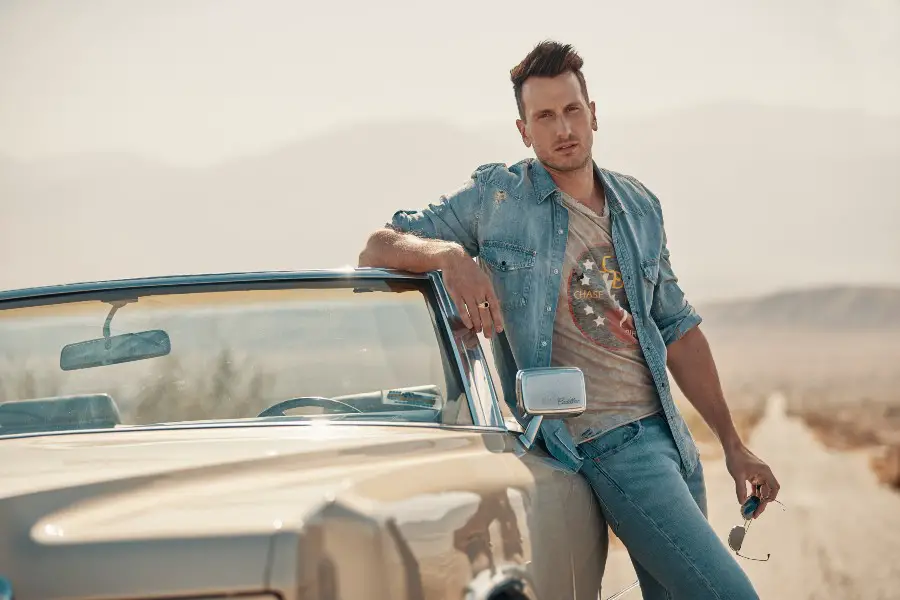 Russell Dickerson has never been afraid to hide his feelings, in music or in life, but it might be a bit more of a challenge for him now. The 33-year-old just welcomed his first child, son Remington, with his wife, Kailey, and admits that his baby boy often makes him dissolve into happy tears.
"As soon as I sit down to start writing, I just literally start crying," Russell tells The Tennessean. "I'm just overwhelmed. We're only two months in, so maybe it's the sleep deprivation that makes you extra emotional. I just love this kid. This is the craziest love that I've ever felt."
Russell just released his long-awaited Southern Symphony album, with seven of the ten songs inspired by Kailey, including "Home Sweet," which chronicles their life from coming back from their all-inclusive honeymoon in Mexico and struggling with bills, to finding out they were going to be parents while living in their own "two-bed farmhouse."
"It's the sobering moments of life, the highs and lows all captured in literally one verse," Russell explains. "We were driving around the country in a van, brushing our teeth in truck stops, and sleeping on bench seats with seatbelts up our cracks, you know what I mean? But it's [about] still finding happiness in those moments together through all that craziness."
Russell had no idea when 2020 began that the pandemic would alter all of his touring plans. Still, he feels nothing but gratitude for the year he has had, in spite of the struggles.
"The year didn't turn out how we thought it would look," Russell reflects. "But man, it is better than I could have ever planned."
Purchase Southern Symphony at RussellDickerson.com.