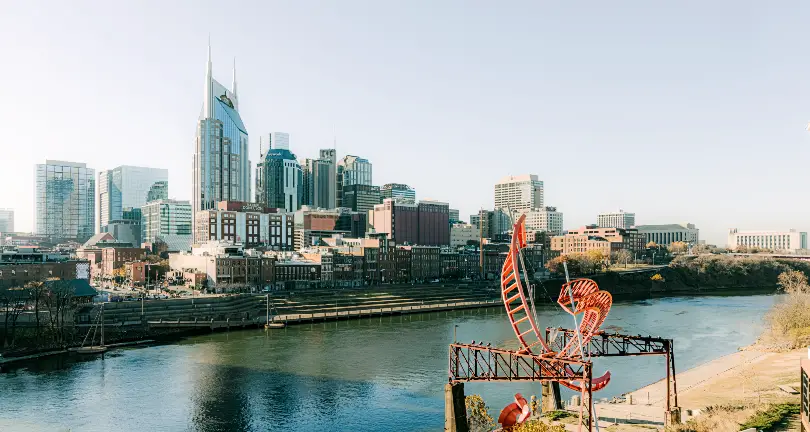 The Metro Nashville Police Department is vowing to do all it can to keep CMA Fest attendees safe during the four-day event. The department shared a video on social media, explaining all that they are doing to make the event secure, while urging both locals and tourists alike to do their part as well.
"I want to extend a warm welcome to country music fans from around the world," Metro Chief of Police John Drake says. "We're glad you're here for the CMA Fest 2022. You will see a robust presence of police officers in the downtown area during the CMA Fest. These men and women are committed to your safety, but we also need your help. If you see something suspicious or concerning, please say something to a nearby police officer.
"Also, be alert and park smart, by locking your doors and securing any valuables outside of your vehicle," he continues. "This especially includes firearms. Please don't make things easy for a thief. Have a great time in Nashville. Enjoy the music and all that our city has to offer."
Months of safety & security planning have led up to this week's @CountryMusic CMA Fest 2022. While there are no credible threats to any specific events in Nashville right now, threat assessment/investigation is a constant effort by the MNPD & its federal & state partners. pic.twitter.com/HIi4SFQnGF

— Metro Nashville PD (@MNPDNashville) June 7, 2022
The announcement from the Nashville police department comes after a bomb scare last weekend forced the evacuation of FGL House. The threat was later found to be uncredible. Still, the Nashville Metro Police Department says that their concern is always the safety of others, even without the extra visitors because of CMA Fest.
"I wouldn't say we changed the overall plan," Metro Police Capt. Dayton Wheeler tells WSMV. "We tweaked it a little bit to encompass some of the things we have seen across the country. We implemented more presence in our open areas versus some of the stadium areas because we know patrons going inside the stadium will be searched by metal detectors, but downtown is an open area. That is one of the concerns we have."
CMA Fest takes place June 9 to 12. Live music will take place in multiple stages throughout Music City during the day, culminating with some of country music's biggest stars performing at Nissan Stadium each night, including Jason Aldean, Kelsea Ballerini, Dierks Bentley, Kane Brown, Luke Bryan, Luke Combs, Russell Dickerson, Lady A, Carly Pearce, Thomas Rhett, Darius Rucker,  Carrie Underwood, Keith Urban, and the Zac Brown Band, among others.
See a complete schedule of events at CMAFest.com.