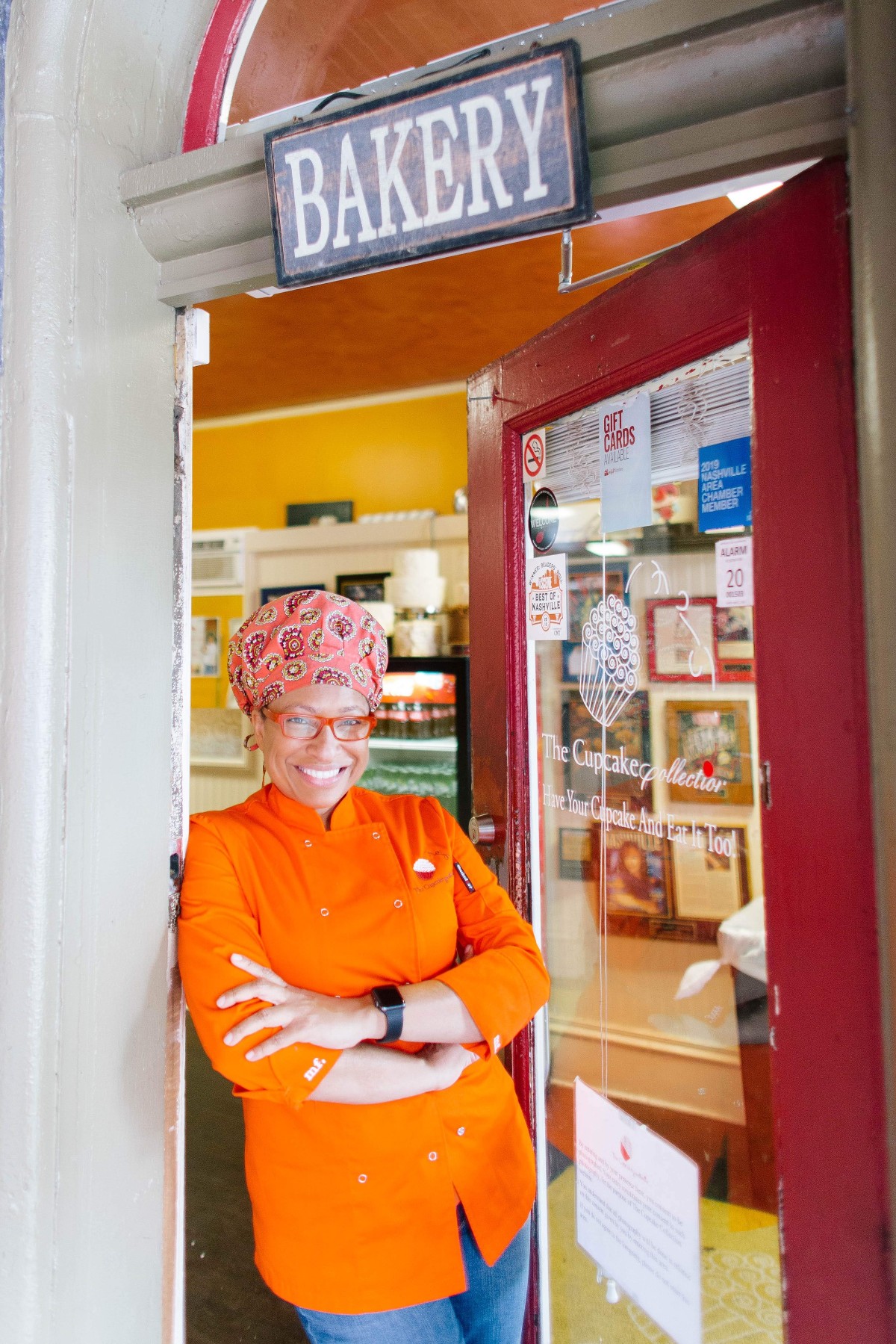 When Mignon Francois started what became The Cupcake Collection, she only wanted to keep her house out of foreclosure. Francois loved to cook, but had never baked in her life. Determined to keep a roof over her six children's heads, Francois was at the lowest of lows when the idea for The Cupcake Collection began, thanks to finance guru Dave Ramsey.
"He was telling people they could get out of debt by having a bake sale," Francois recalls to Everything Nash. "And I was like, 'Okay, well I'll just have one every single day. One problem: I don't know how to bake.' I knew how to cook. I'm from New Orleans; that's a requirement, but I didn't know how to bake. I had these two little girls who were great bakers. And I thought that we could have them bake at night after school and I could sell whatever they made throughout the day."
Unfortunately, her oldest daughter wasn't interested in her mother's new business idea, forcing Francois to figure out how to make and sell cupcakes on her own. But with only a dorm-sized refrigerator, five dollars to her name, and a generator for electricity, Francois knew that she had to get busy.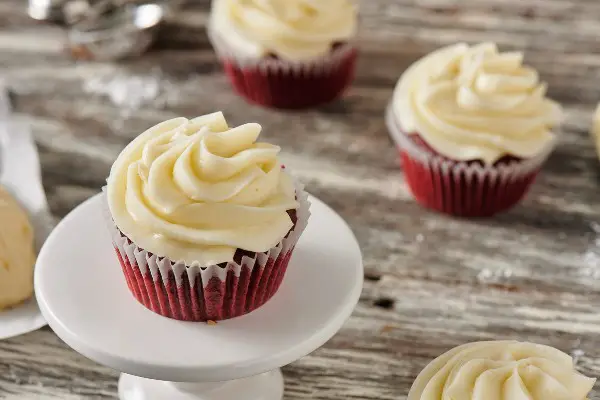 "It was actually set for sale the month after we opened the door. So we knew we would lose our house in December," Francois recalls. "It was a desperate dash to try to see if we could make enough money to save it before December. I have a lot of hope. I have big dreams and I believe that if God is who He says He is, He will do what He says He can do. And here we are, 13 years later in this very house."
It didn't take long for The Cupcake Collection to explode, with Francois having several different locations at one time, before she decided she needed to balance her time at her business with her time with her children. She kept one location in Nashville, and one in New Orleans, and readjusted her priorities.
"We closed everything just so that I could be available to my children," Francois reveals. "I had gone through a divorce. It was more important that I have life abundantly. My team around me had suggested that we start partnering with people, to have our cupcakes in other locations, and to do better at delivery, get on Uber Eats and Postmates and all those things so that I could have a life and not be stretched between the different locations that we had. So that's what we did."
There are plenty of reasons why The Cupcake Collection should not have succeeded, if not for Francois' unwavering tenacity, even through the hard times. As a Black female business owner, Francois was determined to make The Cupcake Collection profitable, not only for her, but for the women watching her.
"I don't want other women who look like me to feel like they can't do it because they've never seen it done before," Francois shares. "That very idea that it's in their spirit to do it is evidence that they can. And I just want to be a living witness to show other people what they can also do. We have this huge charge in front of us to walk through those doors that have been opened for us, but also leave our foot in the door for somebody else who's coming behind us. And that is so important to me."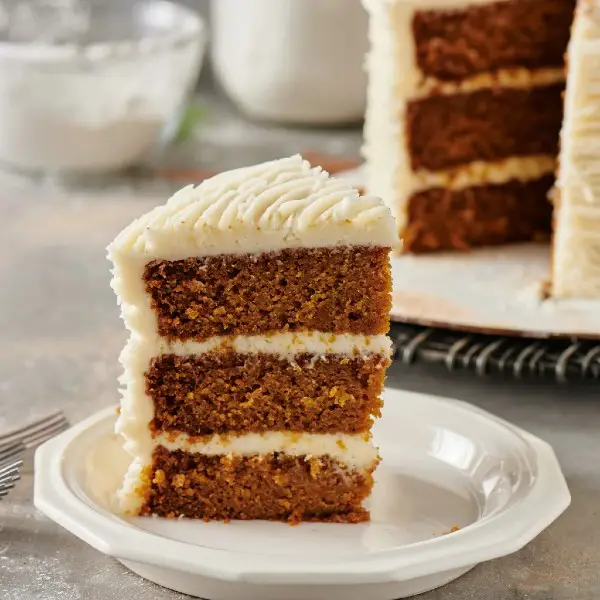 Francois relied on her own inner strength and determination, and her faith, to turn The Cupcake Collection into what it is today.
"It's according to your faith. You can have anything that you believe," Francois says. "So if you speak what you seek, you will see what you said. I was just drowning in debt and brokenness. I wanted and knew that I was created to have what everybody else had. I was created to experience water that came out of faucets and lights that turned on when I flipped the switch, and I began to speak those things that I wanted for myself into existence. We opened this business in a recession with no knowledge of the business, no experience, no money, no credit in an industry that is known for failing, and we opened it at the height of a recession. And so that means that if we can do it, anybody can do it.
"We did it as a debt-free business," she continues. "We did it with what we had. I opened The Cupcake Collection with a dorm-sized refrigerator and a KitchenAid mixer because that's what I could afford. And we didn't live beyond our means. We afforded the things that we could get for that day. There were many days I went to the grocery store just to buy ingredients to get through the first part of the day, to make enough money to go and get ingredients to get me through the next part of the day."
The Cupcake Collection boasts several flavors, including Red Velvet, Strawberry, Sweet Lemonade, Key Lime and more, but for Francois, her favorite is the Coconut Crème.
"It pays homage to my grandmother," Francois says of the flavor. "She's the one who taught me what I knew that got me on this journey. She is my favorite baker, my favorite creator of coconut cake. Me and my dad have this wonderful love for all things coconut, and my grandmother was the queen of coconut cake. And so it was a huge thing for me when she said that I had done a very good job of sort of mimicking hers. It's a sour cream cake that is flavored with the meat and the milk of the coconut. There's no artificial flavor in it at all. So you have to actually get the flavor from the coconut.
"And then we toast the meat of the coconut to roll it in when it's finished," she adds. "But I would say the crowd's favorite cupcake is the Sweet Potato cupcake, which was voted the best cake in Tennessee last year, and then in Louisiana this year. So now this year, our Red Velvet cupcake was voted as the best cake in Tennessee."
The Cupcake Collection is located at 1213 6th Ave N, Nashville, TN 37208. Find more information by visiting TheCupcakeCollection.com.
Photo Credits: Nick Bumgardner of Bumgardner Photography and Kept Frozen.