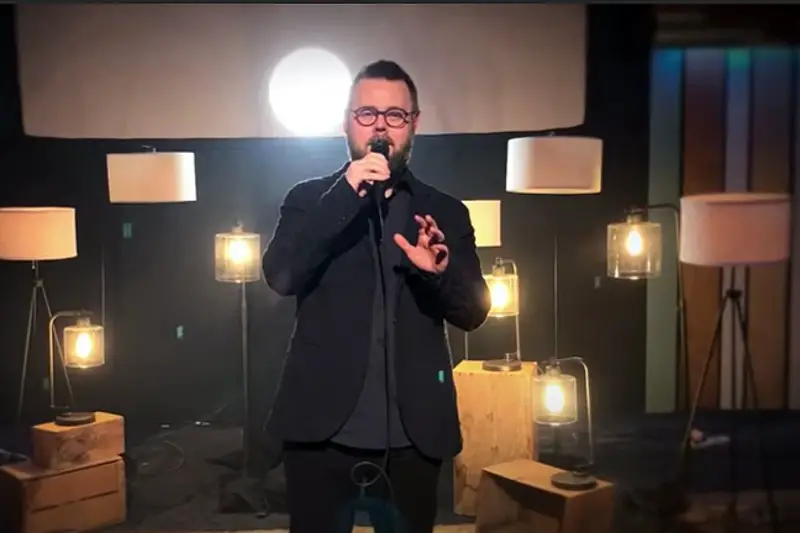 New music seems to be coming from Todd Tilghman! The Season 18 winner of The Voice dropped part of a stunning new song on social media, revealing that the new song would be released on July 19.
Tilghman already released "In a Heartache," and "Jesus and You," but hints more music — maybe a lot more music — will be out later this year.
New music July 19 #new #music pic.twitter.com/bXK3GnuETx

— Todd Tilghman (@todd_tilghman) May 27, 2021
"I've been in a hundred marketing meetings, and I'm still not 100 percent certain how all of this is gonna roll out," Tilghman admits to Everything Nash. "But it's looking like I will at least through this year, or maybe the summer, and maybe forever, 'cause I'm entering into the music industry in my early '40s, which is not typical. But as long as I stay independent … I'm listening back to some of the things I'm working on with Gordon [Mote], my producer, and I'm feeling like we may actually have a full album this summer and not just an EP. There's lots of stuff. But I don't know how this is going to work out."
Tilghman and his wife, Brooke, will release their book, Every Little Win: How Celebrating Small Victories Can Lead to Big Joy, on June 22, with at least one song having a direct correlation to the book.
"All of this would be on the EP or album, but I wrote a song — the only song I ever wrote all by myself that I was comfortable enough to share with the world," Tilghman shares. "So it's going to be an exclusive release that is tied into the book. Also there's a song coming called 'Victories' that I co-wrote with Tony Wood and Don Poythress."
The song is somewhat of a personal mantra for the former minister.
"That's why I'm a man of faith," Tilghman says of the message of the song. "I tell people all the time, 'I love you regardless. You can be a total atheist. I wish you weren't, but I still love you the same. Whether you believe in God or you don't believe in God, or you walk this path that people think you should, or you don't. One of the reasons I'm a man of faith is because, like this song 'Victories,' that was not my idea.
"It was already a project that they had sort of been mulling over and working on, and I just was really privileged to be able to become a part of it," he adds. "It's literally so in line with what this book is about, which is not coincidental. And so we did an acoustic version of that."
Every Little Win is available for pre-order here.*
*Everything Nash has an affiliate relationship with Amazon, which means we may receive a small commission from purchases made through links on this page, at no additional cost to the authors or consumers.