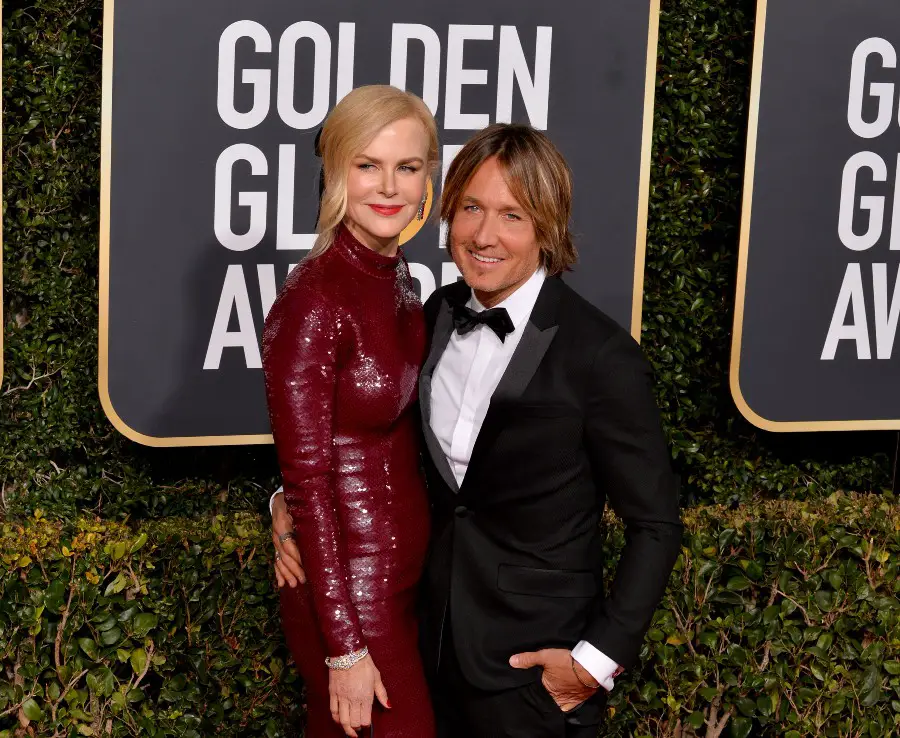 Nicole Kidman might have been married to her superstar husband, Keith Urban, since 2006, but in many ways she still feels like a newlywed. The 54-year-old met him after her marriage to Tom Cruise, and a few other relationships, timing that Kidman now says was perfect in every way.
"We're a mix," Kidman tells CBS Mornings. "We're very suited. I'm incredibly lucky to have met him. I met him, as Lucille did, as Lucy met Desi, later in life, and it's been the best thing that's ever happened to me. That man is the best thing that's ever happened to me."
Urban previously praised his wife for taking on the challenging role of Lucille Ball in her film, Being the Ricardos, out now.
"It is inspiring really because it has been a really challenging role for her," Urban boasted to The Daily Telegraph (via WROR). "I think getting past the concept of it being this impersonation, which it isn't meant to be, it is her portraying this extraordinary woman's life on screen, and that is what she does so well."
Kidman recently praised Urban as well, for how supportive he is of her and her work, in spite of his own successful country music career.
"He's just very supportive," Kidman boasted to Extra. "He's in there going, 'I believe you can do it. Go for it. What do we need to do to support you?' Which is a fantastic partner in life."
Urban and Kidman, who have two daughters, seem to have a relationship that keeps growing and improving, even after all these years.
"[I'm] thankful that my marriage is just, it's life-giving, not just life-changing," Urban told UMG. "It's been life-giving for me. And from there, we created life, and that's just beautiful, absolutely beautiful. And the effect that all of that has had in my work, has given life to it too, given it a sense of purpose and really deepened the experience for me."
Being the Ricardos is in theaters now. Urban will embark on the United States leg of his massive The Speed of Now Tour in May. Find dates at KeithUrban.com.