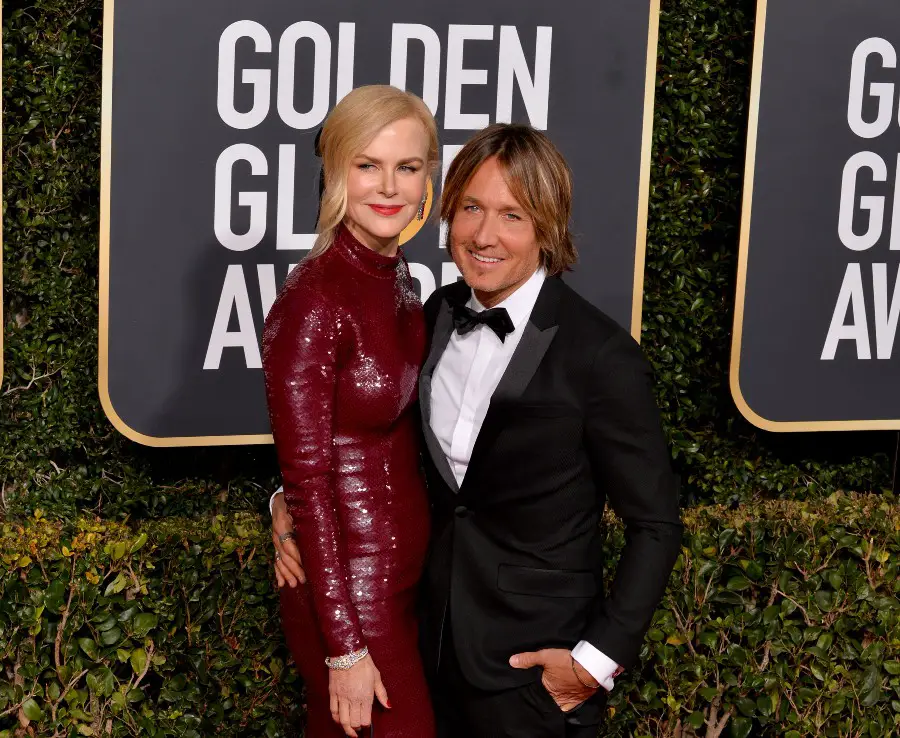 Keith Urban and his wife, Nicole Kidman, might be successful celebrities in their own respective arts, but their work titles take a distant second place to their most important role: parents. The couple together have daughters Sunday Rose and Faith Margaret, a relationship that impacts every other area of their lives and careers, including their own marriage.
"We're always working through stuff, but it's very much love based, so there's an enormous amount of give and take," Kidman tells Harper's Bazaar. "I want him to have the best life he can have, and he responds the same way. We really love parenting together."
Urban and Kidman might make a great parenting team, but he is quick to deflect much of the credit.
"She's an extraordinary mum, she really, really is," Urban boasts to Universal Music Group. "Those girls are very, very lucky, and I feel very lucky that the children I should have in this world happen to be with Nic. I don't know anything about raising kids and Nic does, and that comes in extremely — it's really made for an experience I wouldn't have had without that. Her patience, her recognizing them as people and not just little kids is really extraordinary. Her attention to honoring their feelings and listening to them right from day one – really being attentive to that is not how I was raised at all, so it's really beautiful to see."
Kidman is also a mother to daughter Isabella, 28, and 26-year-old Connor, from her first marriage, to Tom Cruise. That relationship ended in divorce in 2001, after ten years of marriage. In 2005, Kidman and Urban wed, although their connection wasn't instant. The actress saw Urban at an event called G'Day L.A., which celebrated notable Australians. Kidman was there with her sister, Antonia, who was impressed by Urban as she heard him give a touching speech, honoring his own mother.
"Well, it doesn't get much better than that," her sister said, with Kidman replying, "'Yeah, but he's not gonna be interested in me.' And he actually wasn't that interested in me at the time — which he now says is not true; he was just sort of intimidated."
Four months later, Urban called Kidman, and the rest is history, although the two still agree to disagree on how he really felt about her in the beginning.
"I was really, really into him," Kidman concedes. "He took a little time. And he's like, 'That is so incorrect, Nicole.'"
Kidman didn't let her failed marriage to Cruise fester into fear that she couldn't fall in love again, especially by the time she met Urban.
"Maybe I've gotten a bit more trepidatious, but I'm always trying to be as open as possible. I just prefer to live in the world that way," Kidman reflects. "I'm wary at times, and I've been hurt, but at the same time I much prefer a warm approach rather than a prickly shutdown approach. My husband, Keith, says that when he met me, he said, 'How's your heart?' And I apparently responded, 'Open.'"