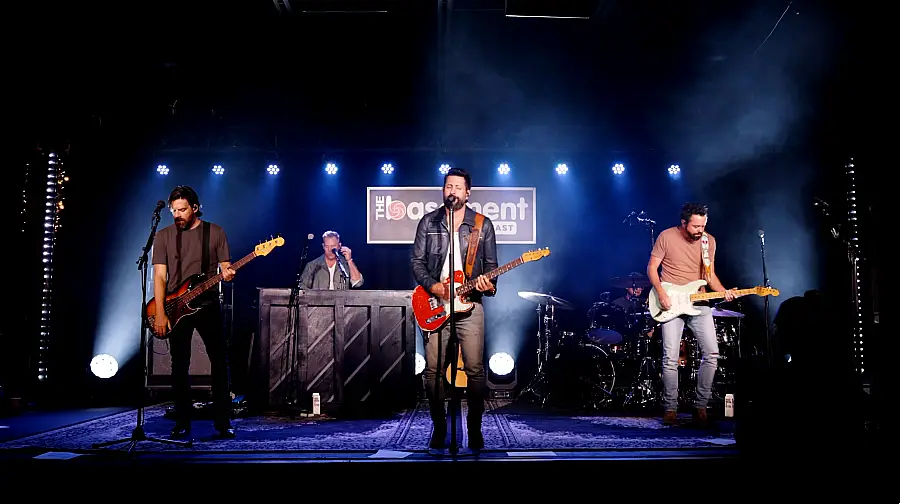 Old Dominion and Kane Brown are two of the musical acts who are joining Guy Fieri for his Guy's Restaurant Reboot Presented by LendingTree, taking place on Saturday, June 12, at 7:00 PM ET. The event, hosted by Fieri and Chef Antonia Lofaso is aimed at "inspiring and empowering the next generation of restaurant owners and diners," especially after the challenges restaurant owners and workers faced due to the pandemic.
"A lot of restaurants are only doing 50 percent of their capacity," Fieri explained to Extra. "I'm incredibly hopeful. I've started hearing friends and family talk about, 'Hey, let's go out for dinner,' and it's a Tuesday night, and you've got all this energy taking place, it's awesome."
Fieri, who helped raise $25 million for struggling restaurant owners through the Restaurant Employee Relief Fund, plans to give away at least $300,000, in partnership with the National Restaurant Association Education Foundation, during the Guy's Restaurant Reboot livestream.
"Music, entertainment, restaurant information, money giveaways," Fieri hinted of the livestream, which also includes several of his famous chef friends. "Shaq and Rock coming, Diplo playing, we've got Old Dominion in there. I went through my Rolodex of my brothers and sisters in the industry, Cat Cora, Buddy Valastro, José Andres, the great one, all to talk about the industry at some different roundtables. The restaurant industry, we need some support. People need to know what they can do to support. It's gonna be awesome."
Fieri hopes to raise plenty of money through his Guy's Restaurant Reboot, but he insists it will not be like other fundraising efforts.
"It's not a telethon," Fieri told CNBC. "It's a celebration, an inspiration … We want to remind everybody: Go eat out more often. Go get more delivery. Buy more gift certificates."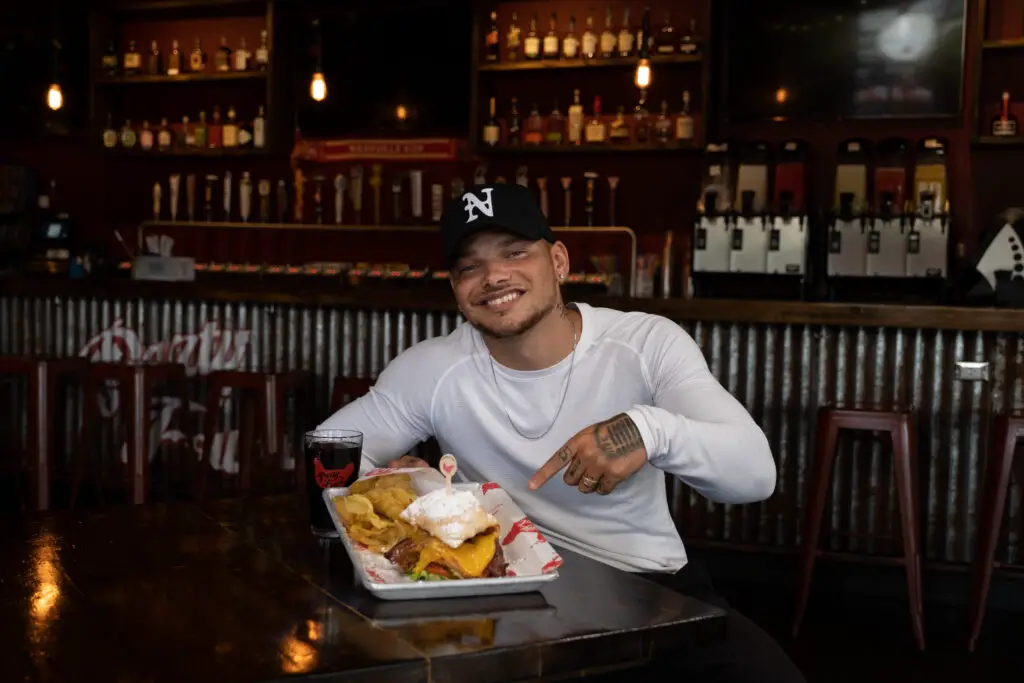 Old Dominion performed at The Basement East, which just reopened after being closed due to severe tornado damage, as well as the pandemic. Brown created his own Nashville Hot Royal Chicken Sandwich on a beignet bun while at Nashville's Party Fowl. The sandwich will be available to order on Saturday via GrubHub.
Fieri just launched his delivery-only Flavortown Restaurant in Franklin, located just outside of Nashville, and has also resumed construction on his Chicken Guy! restaurant in downtown Nashville, which was delayed because of the Christmas Day bombing.
Other celebrities appearing in Guy's Restaurant Reboot include chefs Alex Guarnaschelli, Robert Irvine, Marcus Samuelsson and more, along with Rob Gronkowski, Wale and Adriana Lima, among others.
Guy's Restaurant Reboot will air on Fieri's Facebook page on Saturday, June 12, at 7:00 PM ET, as well as on multiple other platforms, including LiveXLive, YouTube, Twitch, TikTok, Twitter and GuysRestaurantReboot.com.