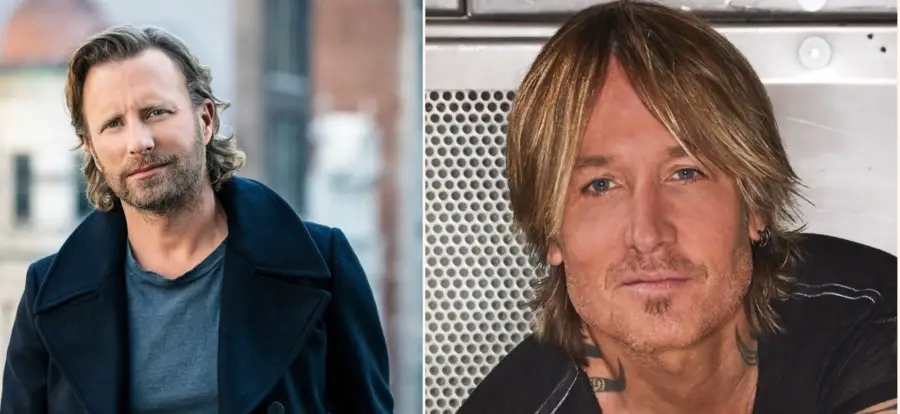 Dierks Bentley might be in charge of the Seven Peaks Festival, but he is also a fan of the artists performing, especially Keith Urban, whom he says happens to be one of his closest friends.
"It really is an incredible process asking these artists to play and talking to and collaborating with my manager Mary Hilliard and Brian O'Connell from Live Nation," Bentley tells UMG. "It's just so fun when we get somebody, and we talk about it. And obviously the biggest one is your headliner Saturday night and having Keith Urban headline at Seven Peaks Festival is just unbelievable. He's one of my best friends here in town, and he really is in my mind the best entertainer in country music. There's nobody that can play guitar like him and just work a crowd like he does. He's just so good on stage. It's just what he was made to do.
"So, to have him out there in Colorado and his band and his energy on that stage, it's just gonna be so fun," he continues. "So, I'm so thankful we've got Keith this year. We've had some great headliners – Luke Bryan in the past, that was huge. I'm just so excited to have Keith Urban, selfishly because he's my friend, (laughs) so it'll be fun to hang out with him all weekend. But I'm excited for our fans too to have him out there leading the circus on Saturday Night."
Bentley was of course forced to cancel the 2020 Seven Peaks Festival because of the pandemic, which makes this year's event that much sweeter for him.
"Getting the green light to book artists and plan our third annual Seven Peaks was the single best piece of news I've gotten in the last year," Bentley says. "It is my favorite weekend of the year, and I know every fan and artist that has been there will tell you the same. It's the only time my band and crew ever show up to a gig a week early too…because we can't wait to be out there with our friends and fans soaking up the Colorado sunshine and mountain vibes."
Urban will be joined by an all-star list of artists including Kip Moore, Old Crow Medicine Show, Randy Houser, Hot Country Knights, Clay Walker, Travis Denning, Ingrid Andress,  Mark Chesnutt and Pam Tillis. Bentley will also perform.
The Seven Peaks Festival will take place on September 3 to 5, Labor Day weekend. Tickets will be available beginning on June 18. Find more information at SevenPeaksFestival.com.