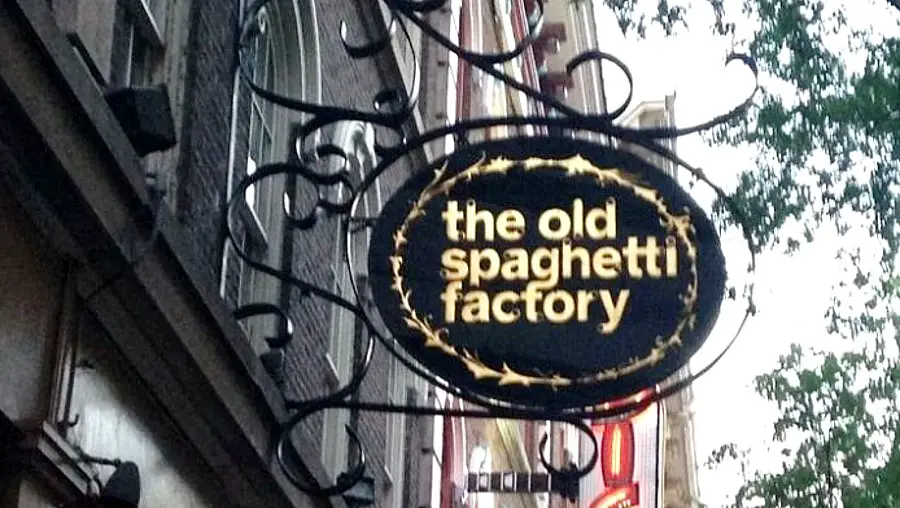 The Old Spaghetti Factory will need to find a new home, after the landlord for the building decided to terminate its lease following the tragic Christmas Day bombing. The District Manager for the Nashville location says they hope to find a new space downtown, if they cannot convince their landlord to reconsider.
"We are disappointed and saddened that our landlord has decided to cancel our lease," District Manager Todd Saxey says (via News Channel 5). "We want to continue to be part of downtown and hope that those that love going to our restaurant and would like to continue to be part of our family atmosphere in downtown Nashville, ask our landlord to reconsider that decision."
One of the longtime servers at Old Spaghetti Factory, who has worked there for ten years, also spoke out about the disappointing decision.
"When you come in and close a place down, you're taking away people's livelihoods," Bobbie Bradley, a server, says. "People, they depend on that job to support their families, and it's like breaking up a family is what it is."
While Bradley, like other employees, will be looking for a new job, they are all hopeful that the landlord will reconsider.
"I mean, I'm going to move on, but I'm going to fight for Old Spaghetti Factory because they fought for me and they've really taken care of us through this," Bradley says. "Money and making money isn't always the most important thing so, that's what I would have to say if I could speak to [the landlord] personally,"
Dean Griffith, President of The Old Spaghetti Factory's 41 unit chain, also spoke about the decision, shortly after the news was announced.
"We are incredibly disappointed by the letter sent by our landlord as they are using this tragic event to terminate our lease," Griffith said in a statement (via WKRN). "Our restaurants and teams have endured the most challenging year, which was punctuated by the bombing. We hoped the Landlord would work with us, but they are making a business decision to have us removed. We now have to tell our team members that they may not have a place to work, which is very disappointing. I hope the City will get involved and let them know this isn't right."
Damage to the restaurant was estimated at more than one million dollars following the Christmas Day bombing.