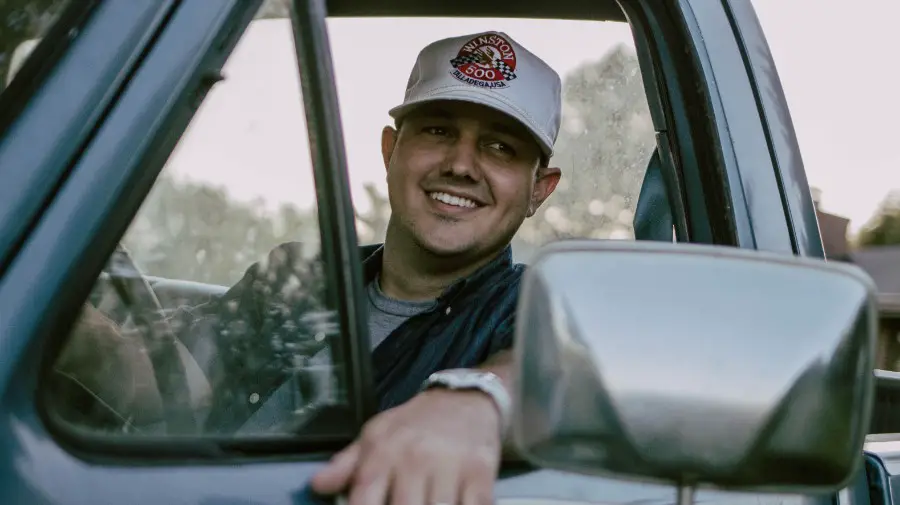 There's more new music from PJ North! The rising star just released "LA 2 ME," a brand-new song that combines all the genres and influences he loves, into one cohesive track.
"LA 2 ME is a mix of feelings about being sad and upset that someone left you for a bigger place but also trying to justify it in your head," PJ told Everything Nash. "It's this Sam Hunt meets The Band Camino sad song mixed with my pop-punk vibe on the chorus. It's really a perfect mix of music I love and want to make."
It makes sense that PJ would combine the genres he loves into one song, since it was that very idea that got him into country music in the first place.
"I grew up on country music," PJ told Everything Nash. "I always wanted to be a singer and I always listened to country music. And then I got into pop and R&B and stuff, and it just kind of all morphed into finding my sound. It took ten years for me to really find the sound that I wanted to do. I think that's really what drives me is still being able to bring that sound out for people."
Like every other artist, PJ hasn't been able to perform much in 2020, due to COVID-19, which is what he misses the most.
"My live show is what keeps me going," he reflected. "If it wasn't for that, I don't know that I'd still be able to do this. I enjoy playing live for people because my live show has always been a little different, and it's probably a little different than country music too. I grew up seeing some of those country artists, and they're not doing a lot of moving around. They're not doing a lot of stuff, but I took pieces of other shows that I went to and artists that I saw live and things like that, and really put that into an eclectic mix of a live stage show. I think that's what really drives me and keeps me going and wanting to continue to do this, for more people to hear the music, and hopefully enjoy it as much as I do."
"LA 2 ME" comes after the Ohio native released the fall anthem, "Saturdays Are For the Boys," celebrating everything people love about the season's favorite pastime: football.
"It's really  funny how it all came together," PJ previously told Everything Nash. "I was at a write with just me and Tyler Anderson. We had just started writing at that point. We had finished one song. He was like, 'I have this idea for this other song. What do you think about this?' He played me the first couple lines which was, 'A couple beers, some buddies and me / Headed east to Knoxville, Tennessee.' I was like, 'This is a hit.' We got another write together, and I brought Frank Legeay in on it."
Download "La 2 ME" and PJ's other songs by visiting his website.