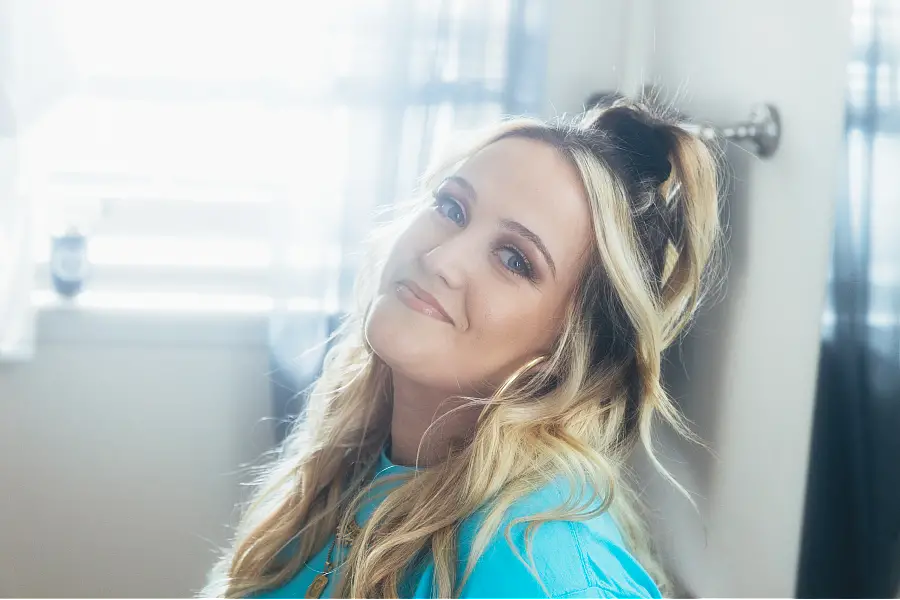 Priscilla Block writes what she knows, including with her latest single, "My Bar." The song, which Block wrote with Stone Aielli and Lexie Hayden, was inspired by an experience she had at, not surprisingly, a bar.
"I wrote it over three years ago, and I wrote it with two of my great friends," Block tells Everything Nash. "We were just talking about running into exes at bars. They know you're gonna be there, so don't act like it's a shocker. We just started talking about this. I ran into this girl crying in the bar bathroom and I'm like, 'What is wrong with you?' She's a wreck. Her ex is there. And I remember just grabbing a paper towel off the wall. I'm like, 'Get up … You look hot, and we're walking out there. This is your bar. And if he gets uncomfortable, he can leave.'"
When Block wrote "My Bar," she had no idea that the song would be a single, let alone from her full-length debut album, Welcome To The Block Party.
'It's funny because nothing was happening with my music career," Block shares  "And I remember loving this song so much. I'm like, 'Maybe we could pitch it to a guy. Everybody knows guys love a good bar.' That never ended up happening. I'm just so thankful that this song stuck around. It's so cool hearing a girl say 'This is my bar.'"
"My Bar" is just one of 12 songs on Welcome To The Block Party, all co-written by Block, which shows how unafraid Block is to be herself, in her music and her life.
"I'm so proud of this album," Block tells Everything Nash. "My life is wrapped into these 12 songs, The songs weren't all written just after I signed a record deal. Some of these songs I wrote five years ago, so it's really cool to see them kind of have their moment. Fans that have been with me since the beginning, early days when I was singing at bars, and me pulling them off the street, trying to get them in to listen to my songs, now they're like, 'Oh my gosh, I heard that song at like a random bar in Florida one day and now it's on an album.' So it's really, really cool. And I'm so excited for people to hear it."
Block is embarking on her Welcome To The Block Party Tour on February 10, in Las Vegas, Nevada. Welcome To The Block Party will be released on February 11. Pre-order the record and find tour dates here.