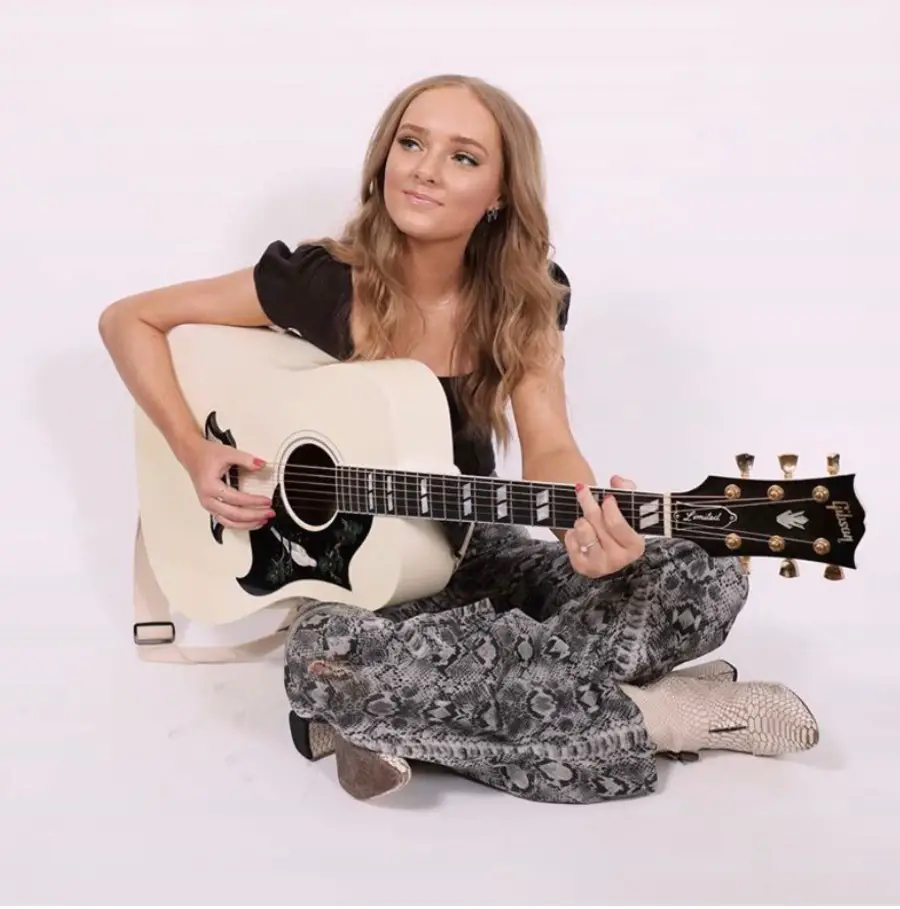 Queeva might only be 17 years old, but she is ready to make her mark on country music. The daughter of Irish parents, who currently lives in Chicago, has been releasing music, including her recent hit, "Above Water," in advance of her upcoming EP. The new collection, she says, will show another side of her artistry, which she is now ready to share with the world.
'I would say it's more of who I am in the songs, because as I continue to write songs, the music becomes more of what I want it to be," Queeva tells Everything Nash. "I think a lot of it's really relatable. It's nothing compared to my music that I have out; I think it's completely different. I'm really excited for people to hear it."
Queeva also just released "Waste My Time," which she wrote with Matt Johnson and Brandon Darcy, and is one of the songs she is most proud of being a part of, at least so far.
"We wanted to write an uptempo song, even though it was at the start of the quarantine," Queeva recalls. "It wasn't really a happy time for anyone. We just wanted to write something uptempo. Brandon came up with the title 'Wasting Someone's Time,' and we kind of just fed off of that because I think that anyone to relate to somebody in their life that has wasted their time, whether that's in a relationship or just a friend that things didn't work out.
"I think it is a really cool song because even though the song is about a relationship, I just think that you can see it in a different point of view," she added.
The video for "Waste My Time" was also fun for Queeva. Filmed at a roller rink in Nashville, Queeva and her crew got to use it for an entire day, so she could shoot the video.
"My younger sisters who came along on the trip, they were literally roller skating while I was doing the video," Queeva recalls with a laugh. "They were having a lot of fun, because my best friend was in it as well as my sisters. So they were able to be a part of it, which is always fun. And then there's a bunch of other kids who were able to be in the video. So it was just a really good time."
Queeva may not be old enough to vote yet, but she doesn't have any qualms about having an adult job while still finishing high school, even if it does make her life a bit chaotic at times.
"It's pretty crazy," Queeva reflects. "I've always had a dream of being a singer since I was really young. And just to know that I've been able to start songwriting and just being able to put out music for others to hear and share my message has been a really amazing thing for me. I really never thought that I would be this young doing this, but I'm so grateful because I know how new people are trying to just start their careers off and I'm getting to do that.
"It can be hard sometimes, missing school and not being able to hang out with my friends because I'm in Tennessee or playing a show," she admits. "But it's what I love to do, and I'm just so grateful to have the opportunity to do that."
Queeva knows she couldn't do any of this without the support of her parents, who have helped her foster her dreams from the very beginning.
"My parents are super supportive of me," Queeva says. "They always have been since I was really young. "They brought me down to Nashville to write with Jamie O'Neal when I was nine years old. They've always supported me. My dad loves country music so much. They've always been supportive. I don't think I'd be able to do this without them."
Find more information at QueevaMusic.com.