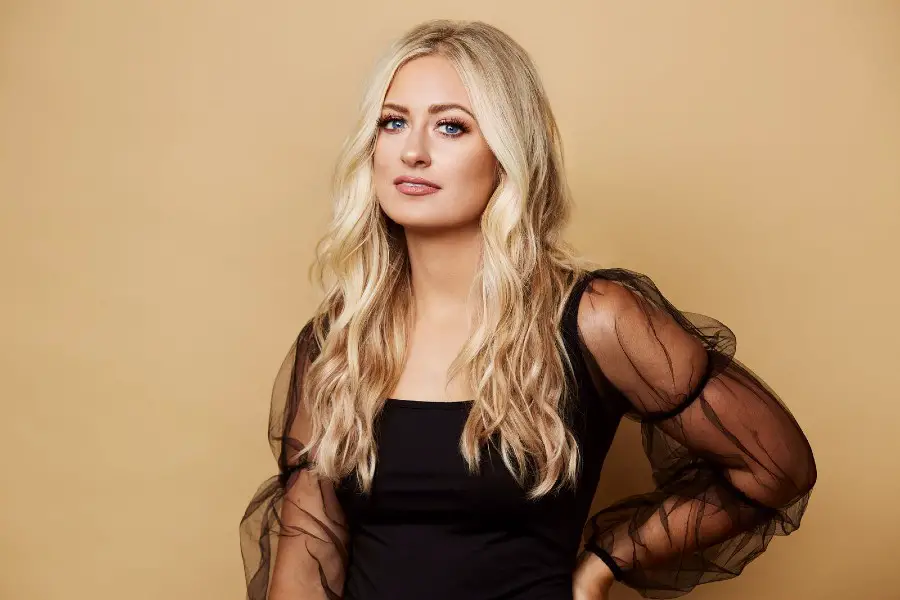 Rachel Wammack is still smitten with her new husband, Noah Purcell, which is evident in her single, "What He Does." The song, written before the two tied the knot, was inspired by her spouse, back in the early stages of their relationship.
"I wrote 'What He Does' two years ago, and it was right before Noah proposed," Rachel told Everything Nash. "It was in this time when we were getting really serious, but we weren't engaged. It was this moment where I just knew, and I never had that before. I didn't know that that was a real thing of, when you know, when, you know. You know. I just knew, and I was like, 'How do I know this? Because he is different.' I just felt like he was set apart for me."
The song, which says, "But what he does is make me laugh when I feel like cryin' / What he does is lift me up when I feel like flyin' / He calls me beautiful, he calls me baby / He calls me just because / And he makes it all look so damn easy / That's just what he does, what he does," celebrates all of the things Noah did to make Rachel fall in love with him.
"It sounds simple," Rachel acknowledged. "He makes me laugh when I'm crying, and supports me with my dreams. But really those things are huge. When I was growing up, the number one advice that my mom gave me was to find someone who made you laugh, because laughter is the best medicine. I found my person that makes me laugh."
Thankfully, "What He Does," which Rachel wrote with Jimmy Robbins and Eric Arjes, earned the hearty approval of Rachel's adoring husband.
"He loves it," the singer boasted. "His thing is like, 'How am I supposed to pay you back?' He's really thankful. And the funny thing is, when we wrote it, we loved the demo, which is super close to the sound of the master version that came out. Noah was like, 'This is a huge song,' and he doesn't say that about everything. He loves them all, but he doesn't say they are all hits. He just felt like it was super special, maybe because it's about him instead of all my exes.
"I love the song because it's where I'm at right now," she added. "It feels good to write about where I'm at instead of just writing about the past."
Download "What He Does" at RachelWammack.com.