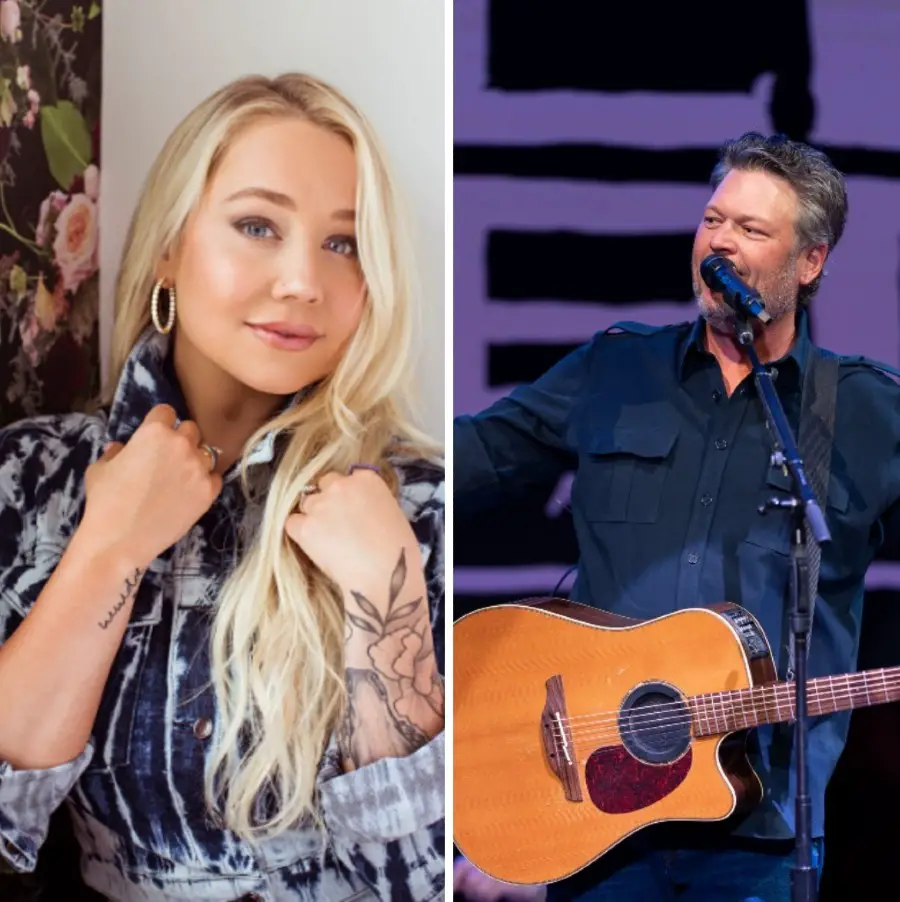 RaeLynn has been friends with Blake Shelton ever since she was on his team for Season 2 of The Voice in 2012, when she was just 17 years old. Since then, RaeLynn has stayed in close contact with Shelton, who has been both a friend and a mentor to her throughout her rising career.
"I honestly think the bond that we have is just, he met me at a very young age and he saw my ability to [write songs]," RaeLynn tells ETOnline.com. "I remember when I first showed him one of my songs. I showed him 'Boyfriend,' and he was like, 'You wrote this?' and I was like, 'Yeah.' That was one of the first times that I met him, when I was on The Voice, and he was just so sweet."
RaeLynn might have not even been old enough to vote when she met Shelton, but even then she knew he was destined to be her lifelong friend.
"Every once in a while, you just meet somebody that you are like, 'This person is going to be in my life for the rest of my life,' and I just know that I am going to know that person," RaeLynn reflects. "I knew that right when I met Blake, he was somebody that I knew would be in my life forever and be a constant friend and a constant mentor."
Not only has Shelton stayed involved in her life, but he has used his own influence to help her in Music City.
"I just consider myself lucky because the connection that we built was just so authentic, and then he has been such a big advocate for me in Nashville," the Texas native says.
RaeLynn and Shelton have a duet together, "Why I Got a Truck," on her latest Baytown album. Written by RaeLynn, along with Corey Crowder and Tyler Hubbard, the song was one RaeLynn waited for for a long, long time.
"Me and Blake have been trying to find a song to do together since I have been on The Voice, and for the last 10 years, we have been like, 'What are we going to do? What are we going to do?'" RaeLynn recalls. "We could not do a love song. That would be weird, because he is like my freaking dad slash uncle, and so we were just always bouncing songs back and forth to each other,"
"I [was] like, 'Let's write a song that is a straight duet for me and Blake,'" she recalls. "I had the title, 'Why I Got a Truck,' and we wrote this song, and right when I sent it to Blake, he was all into it, so it is probably one of my favorites."
Shelton has stayed involved in RaeLynn's life and career since The Voice, but now his new wife, Gwen Stefani, is among her close friends as well.
"They've been so sweet, and when Daisy was born they sent this huge thing of flowers," the new mom reveals. "Gwen and Blake have been so sweet about her."
Baytown is available at RaeLynn.com.
Read 'Blake Shelton: 11 Things to Know About the Country Music Superstar' here.