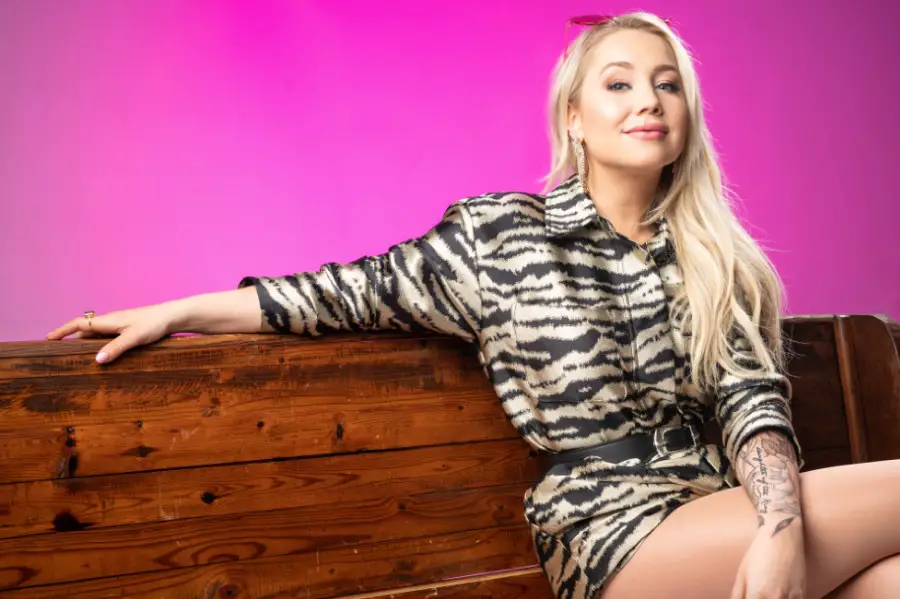 RaeLynn and Mitchell Tenpenny just dropped a fun new collaboration, "Get That All the Time." The song, from RaeLynn's upcoming Baytown album, was written by RaeLynn, along with Tyler Hubbard, Kane Brown and Corey Crowder.
"I've known Mitchell since I moved into town," RaeLynn says. "We've had so many fun memories of going down at Printers Alley and singing at the karaoke bar. The first person I thought of who could pull this song off was Mitchell. He added a whole different vibe to this song, his ad-libs are phenomenal, and I think our voices really complement each other."
"Anytime RaeLynn sends me a song I know it's going to be good, but this one just knocked me off of my feet!" Tenpenny adds. "The melody was so fun to sing and the groove of the song so infectious. I knew I had to say yes!"
RaeLynn has plenty to celebrate besides new music. The former contestant on The Voice also just welcomed her first child, daughter Daisy Rae, with her husband, Josh Davis. It's fitting that Brown is one of the co-writers on "Get That All the Time," since his wife, Katelyn, has been a big support to RaeLynn since finding out she was pregnant.
"Katelyn [Brown] was the first friend I told outside of my family and she cried with me because it's been a dream of mine for a while to be a mama," RaeLynn told People. "She has been such a light for me during this process. She and Summer Pardi have become some of my rocks during this quarantine year. I told Maren [Morris] and she was so excited! I honestly have been so fortunate to have had so many amazing women — Lauren Lane, Brittany Aldean, Hayley Hubbard — help me with tips on what I'll really need. I'm a pretty lucky girl."
Baytown will be released on September 24. Pre-order the album, and download or stream "Get That All the Time," at RaeLynn.com.