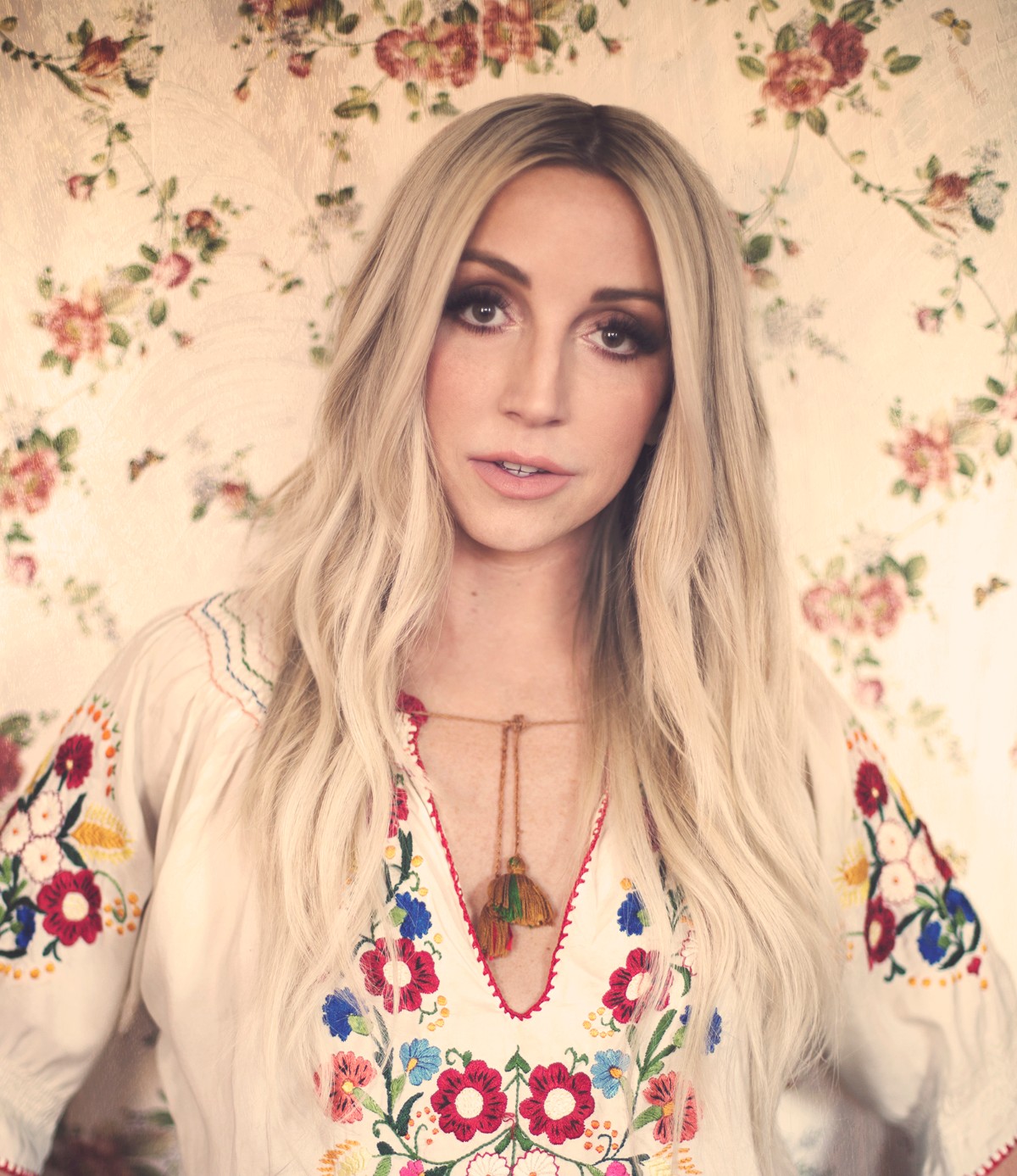 Ashley Monroe is giving an update on her health, a little more than two months after she revealed she had cancer. The singer-songwriter is focusing on her health, and enjoying time with her husband, John Danks, and son, Dalton.
"The treatment and this diagnosis has really forced me into this sweet surrender," Monroe tells The Tennessean. "I've had moments where I was crying and praying but at the same time (said) 'Why?' After those, I've surrendered. I'm in the moment more. Paying attention to every single thing, whether it be my son doing something sweet or something outside … [I'm] just living and soaking up life. I feel like that's a good thing that's come from this whole thing, that I'm grateful for."
Monroe, who has Waldenstrom macroglobulinemia, a rare form of blood cancer, is receiving chemotherapy to combat the illness.
"You just don't feel good after you have your chemo," Monroe concedes. "But I've actually bounced back quicker with every cycle that I've done. I'm really thankful that I can do as much as I can, feel as good as I can right now."
Finding out she had cancer was a scary experience, but the silver lining to all of it is that she was with her fellow Pistol Annies members, Miranda Lambert and Angaleena Presley when she got the news.
"Looking back, that was a blessing," Monroe recalls. "That I wasn't in a cold, sterile doctor's appointment (when) I got that news. At first I was freaked out by it, but at the same time … I was with my sisters.
"It was really perfect, the way I found out, because I could fall into my friends," she adds.
Monroe is also finding solace in her music, including her new EP, The Covers, featuring iconic songs like "Every Breath You Take," "Love Hurts" and more.
"Since I was a little girl, I would chase this certain feeling in songs," Monroe recounts. "I would have a lot of playlists on my phone — "That Feeling One," and "That Feeling Two." It's just a way the lyric lands with the chord changes. It's the way everything lands that gives you this surge of emotion. All of those songs gave me that feeling, so I assumed other people got 'em, as well."
The Covers includes guest collaborations with Brittney Spencer and Ruston Kelly. Download or stream the record at AshleyMonroe.com.