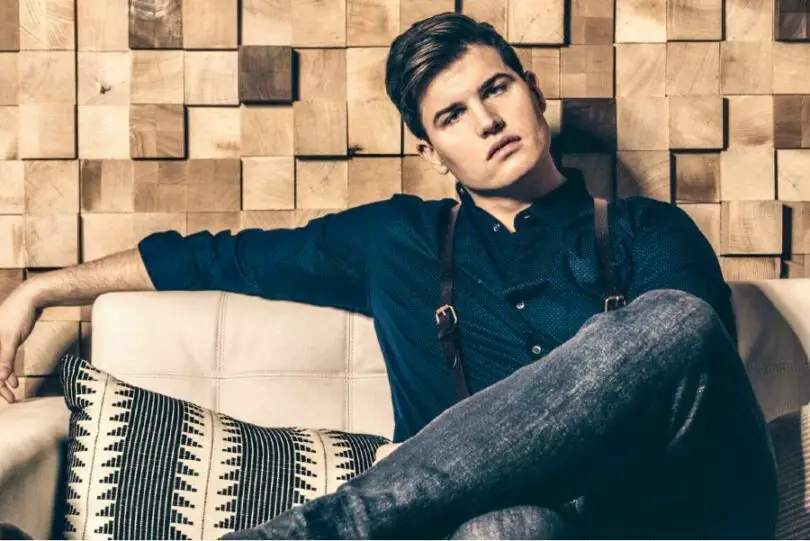 Raleigh Keegan is honoring his mother with his song, "Our First Goodbye." The song, from his recent Clocks Roll Forward album, was written about his birth mother, who gave birth to him while in prison on drug-related charges, and chose to give him up for adoption so Keegan could have a better life.
"I found out later that it was harder than I imagined for her," Keegan shares with Everything Nash. "I never really thought much about putting myself in her shoes, but when I got to meet her, she shared things like, my birthday is the worst. It was the hardest day of the year for her, 'cause she thought about me the whole time, and wondered and struggled with the decision. But at the end of the day, she always said she wanted me to have a better life than what she could give. And I'm glad she did."
Keegan was adopted by a loving family, and raised in Ohio. Although Keegan's biological mother is no longer alive, she was able to get the help she needed, and live a sober life after getting out of prison.
"She actually passed away, but she was clean," Keegan reveals. "When I met her, she had been clean for a number of years, and was a union pipefitter. She was a plumber, which is wild. She was this skinny, tall, beautiful woman working in a field with all men, and was as tough as them. She was really tough, but really sweet at the same time. It was really sweet to get to know her."
Keegan also recently spoke out about "Our First Goodbye" on social media, saying the song was a way to honor the woman who made the most selfless choice for her son.
"My birth Mom had me while she was in prison and made the brave choice to give me up for adoption," Keegan says. "This song is my tribute to her, my parents who raised me, and to any of you out there that are in similar situations
"Our First Goodbye" is just one of 13 personal songs on Clocks Roll Forward, all co-written by Keegan.
"It's very personal," Keegan tells Everything Nash. "I think that the common thread between the whole album is it's true. That sounds simple, but I think people will know me after this. I think there's a quirkiness to it. There's production choices that show up that show my personality. And then the common theme, why I got into country music, is the truth. I connected with other artists that I felt like were telling the truth, and that that might not even be personal to them, but it's some form of truth that that was the common thread."
Find Clocks Roll Forward at RaleighKeegan.com.