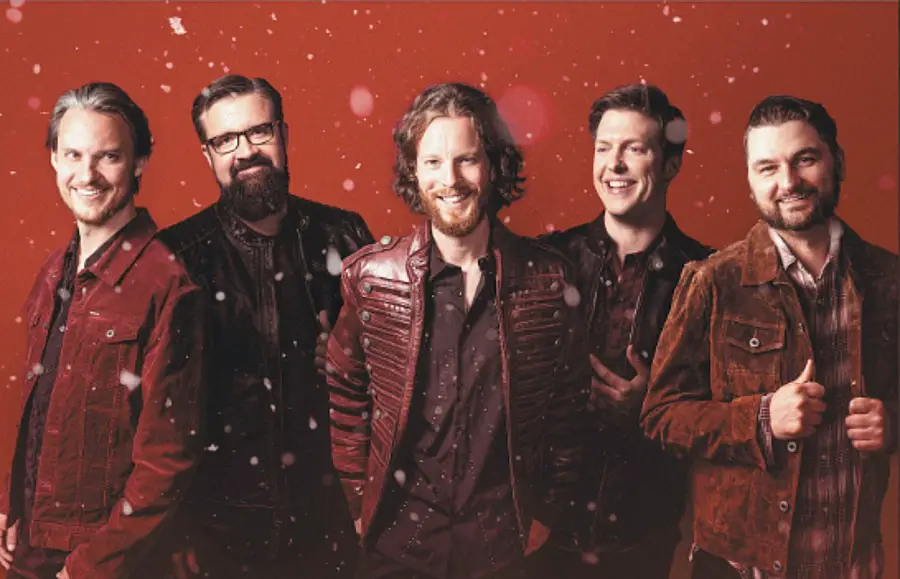 Combine country music's favorite all-vocal group with one of country music's most legendary bands, and an extraordinarily talented singer-songwriter, especially on a Christmas hymn, and magic happens. Or, at least it does when it's Home Free, the Oak Ridge Boys and Jeffrey East. The singers combined their talents to sing "Beautiful Star of Bethlehem," for their Warmest Winter holiday special, which they are now sharing with their fans.
"The [Oak Ridge Boys] have always been there for us as country music icons and as mentors," Home Free said on social media of the collaboration. "We are so honored they were able to join our Warmest Winter Holiday Special earlier this month!"
Home Free planned on joining the Oak Ridge Boys for their Christmas in Tennessee residency at the Gaylord Opryland Hotel on December 20, one day before the five-man group was scheduled to perform at the Ryman Auditorium. Unfortunately, the Ryman performance was canceled, due to COVID-19 concerns, and the group opted to not join the Oak Ridge Boys for their Opryland show as well.
"Out of an abundance of concern for health and safety even in a limited capacity setting we've made the difficult decision to cancel our show at the [Ryman] in Nashville on December 21, 2020," the group announced on social media. "All tickets for this performance will be refunded at point of purchase."
Home Free member Rob Lundquist also spoke out about how painful the decision was for the group.
"This was not an easy decision to make," Rob tweeted. "We're sorry for all the people who were looking forward to this show, it's always a magical experience at [the Ryman]. "Thankful to say we have a rain check on 12/7, 2021. Thanks to all on our team for rolling with the punches 2020 has brought."
Home Free released their Warmest Winter Christmas album last month. The 12-track record includes collaboration with Alabama, Rachel Wammack and Striking Matches. Purchase Warmest Winter at HomeFreeMusic.com.