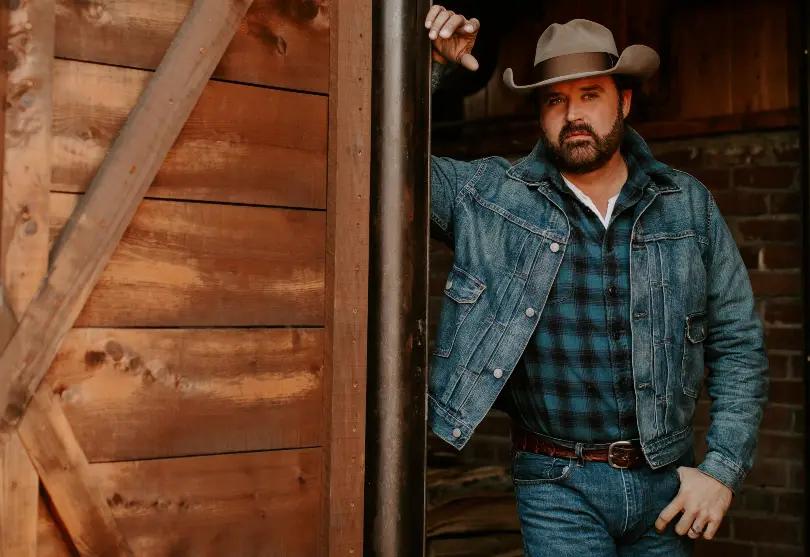 Randy Houser has new music coming. The Mississippi native will release Note to Self on November 11, which follows his Magnolia record, released in 2019. Houser, who rose to fame with hit singles like "How Country Feels," "Runnin' Outta Moonlight," "We Went" and more, hasn't had a hit at radio since "What Whiskey Does," a duet with songwriter Hillary Lindsey, released in 2018. But while Houser's career has certainly had its ebbs and flows, he is far more concerned with making music that feels authentic to him than any commercial success, and says in many ways, he is just getting started.
"I'm just not a quitter," Houser tells People. "This career is not something I just decided to do and try out. This is what I do. It's feast or famine, and it's always been that way. It doesn't scare me not to be the popular kid on the block. I just go and do my thing. I tour and I make a living for my family, and I love playing music live and I love creating music, and I love recording music."
Houser might not have had the radio hits that some of his fellow singers have had, but he owns that part of that is his own choices, decisions she firmly stands by. The 46-year-old has eschewed using TikTok, and refuses to do anything that feels anything less than 100 percent authentic to him.
"I'm over trying to chase anything just for commercial success," Houser maintains. "I want to make music that I love and that is true to me."
Houser's forthcoming Note to Self album is more of the music he enjoys, music that is influenced by the music he appreciated as a child, and still appreciates today.
"I'm not reaching for anything on this one," Houser says.  "I'm just making the music I grew up on."
It might have been a few years since Houser has been a mainstay on radio, but he says radio likely hasn't heard the last from him.
"I'm always going to pop my head back up," Houser says. "My 15 minutes are going to be every few years. I call it my recovery time. Don't look for me to ever go away."
Houser has plenty of concerts on his schedule for the next few months. See a list of all of his upcoming shows, and find music and tour dates at RandyHouser.com.
Photo Credit: Courtesy of EB Media / Rachel Deeb