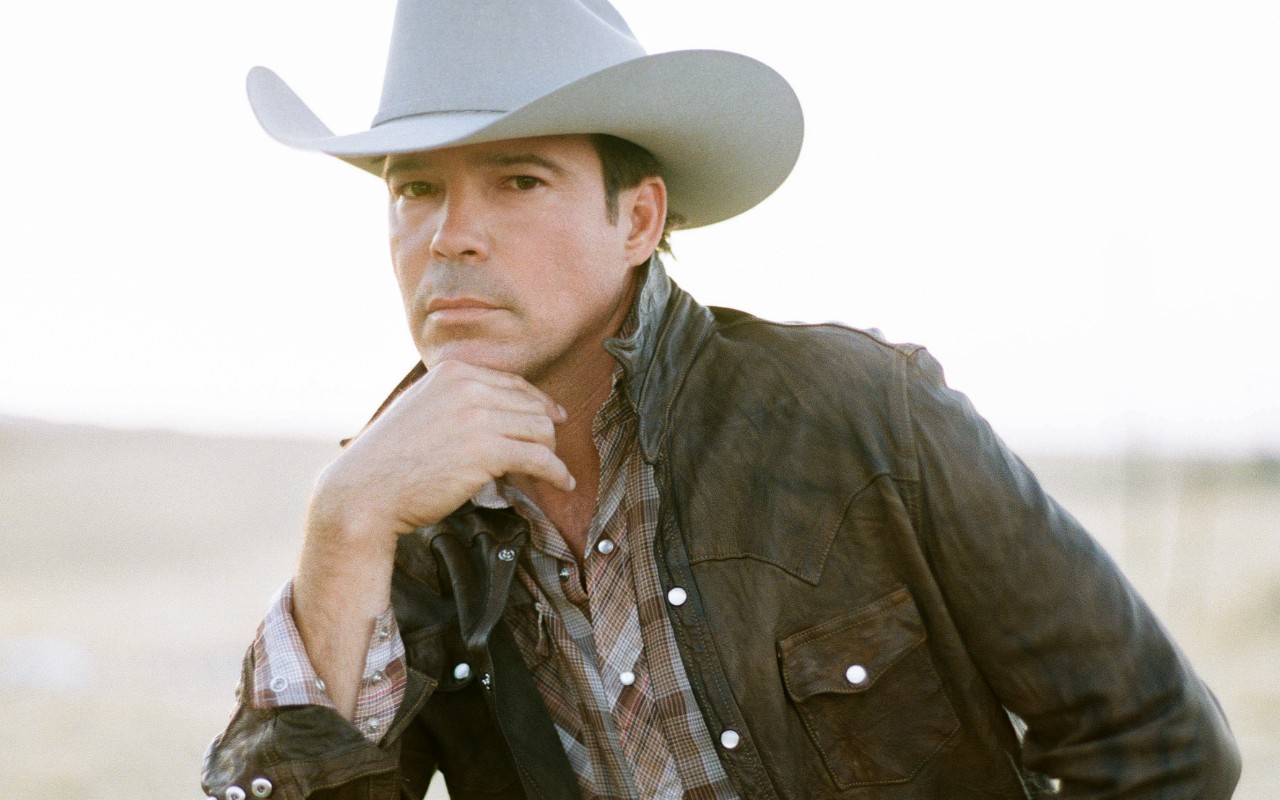 Clay Walker is a husband, father, singer, songwriter and performer, and he happens to live with multiple sclerosis (MS). The singer was diagnosed with MS in 1996, and was able to control his symptoms through medication and making healthy choices, until an incident in recent years made him rethink how he was managing his illness.
"A couple years ago, I had my first attack in a lot of years," Walker tells Country Now. "It was what they call a sensory attack and I couldn't feel anything below my chest. It was a really tough time. It was a dark time, a scary time."
Walker switched to a new drug, called Ocrevus, which has kept him from having any more relapses. While there is no cure for MS, the father of seven works hard to at least present himself as feeling okay, even if that isn't always completely accurate.
"I hide it from my kids," Walker says." I hide it from everybody if I can, but there are certain times of the day that you'll struggle or certain days you'll struggle. And you don't know the rhyme or reason why it's like that… There are days that I can run and days that I can't run so well and so I just make them do whatever I feel like I can do. It might be playing football or soccer or it might just be standing still shooting hoops."
Walker also works hard to maintain a healthy lifestyle while on the road, both for him and his band and crew.
"We keep the bus stocked with things that we need to stay healthy," Walker says. "We also keep what we call the T-Rex. It's this apparatus that we hook to the outside of the trailers and we'll do all kinds of stretches and pull-ups and presses. It's just a great versatile piece of equipment to stay in shape."
The 52-year-old, who just announced more dates on his joint tour with Tracy Lawrence this fall, loves being on the road, even if the travel can be grueling at times.
"I like to say that I sing for free and they pay me to be away from my family," Walker says with a laugh. "So travel's the toughest part of it, but I gotta be honest, I wouldn't wanna do anything else. I've always dreamed of doing this and every day that I get to walk on stage, I literally feel like I need to pinch myself."
As for Walker's health now, Walker feels incredibly grateful for how healthy he feels, and how well he is managing his symptoms.
"I gotta say that I have a lot of mobility and I'm thankful and blessed for that," Walker says.
Walker's tour with Lawrence begins on November 3. Walker will appear on the 2023 Country Music Cruise, along with The Oak Ridge Boys, Randy Owen, John Berry, Neal McCoy, Mark Chesnutt and many more. A discount on cabins, exclusive to Everything Nash, is available here.
Find all of Walker's music and tour dates at ClayWalker.com.