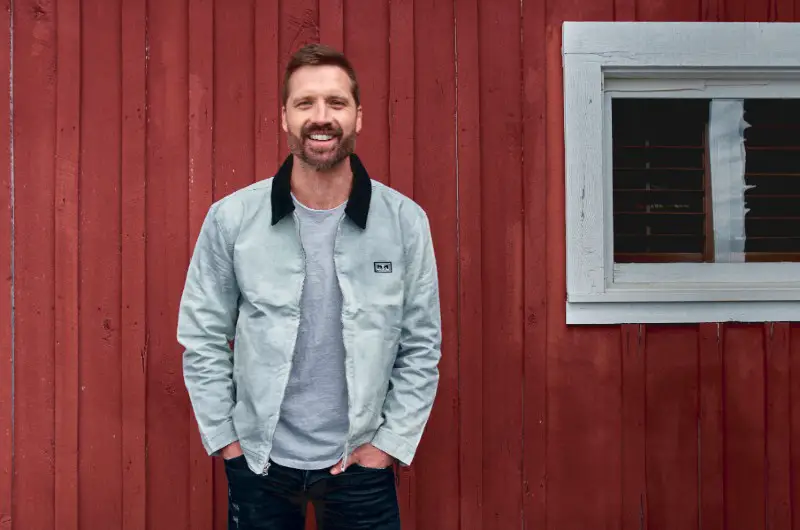 Walker Hayes might be proudly sober, but he doesn't mind singing drinking songs. The father of six just had a Top 5 hit with "AA," and leads off his latest Country Stuff the Album record with a song aptly called "Drinking Songs." It's a subject he loves to sing about, even if it's something he is no longer able to enjoy himself.
"I love AA! But let's go back to the first beer you ever had …Was your goal to end up in rehab one day?" Hayes reflects to Hollywood Life. "I was trying to relate to most people, who probably haven't gotten to the point where they're like, 'I have a problem.' But I'm really vocal about that. I'm an excellent drinker, that's why I had to stop … I love drinking songs. I love them. I love to write them. Look, if it's human, I want to write it, and alcoholism is human, so I'm gonna write both sides."
Hayes says he will likely always sing about alcohol, because he likes to sing about what he knows. But at the same time, while his songs might be light-hearted, his take on alcoholism and sobriety is very, very serious.
"When someone in recovery or thinking about it approaches me, all of my attention goes there, because that's way bigger than right now and being famous," Hayes says.
Hayes admits that he wishes he could drink socially, but he knows that, for him, that is no longer possible.
"I often wonder, like in Heaven is the beer really good, and if you drink it, are you satisfied with just one, 'cause you don't need to be drunk?" Hayes ponders to Everything Nash. "There's nothing to cope with. I have a song on one of my 8 Tracks called 'Wish I Could Drink.' One day my kids are gonna turn 21, and I can't have a beer with them. Will it kind of hurt when I watch them? And I  think, 'Man, I hope you don't have that me in you.' I think about that all the time. I wish I could do anything responsibly. I'm really such an addictive personality. I think part of that is why I was still here in Nashville for this to even happen is I couldn't put the guitar down."
Hayes is playing fairs and festivals over the summer. He will embark on his Glad You're Here Tour in September. Find music and tour dates at WalkerHayes.com.