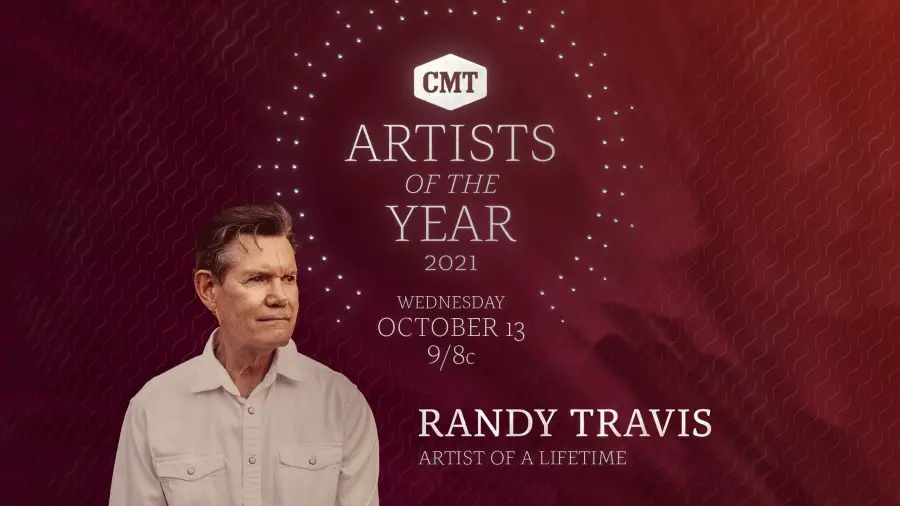 Randy Travis has left an indelible mark on country music, which he will now be honored for, at the upcoming CMT Artists of the Year ceremony. The Country Music Hall of Fame member will receive the Artists of a Lifetime Award, given out to only a handful of artists, in acknowledgement of his numerous accomplishments in country music.
"To think you receive a Lifetime Achievement award for sharing your heart with the world through music is really beyond words of gratitude," Travis says of the honor. "CMT has been so good to me throughout my career and I'm happy they believe I gave something in return. I'm blessed and most thankful."
"It is a privilege to announce Randy Travis as the recipient of this year's CMT Artist of a Lifetime award. His historic career encompassing multiple genres illuminates his extraordinary talent, determination, and lasting influence on country music and beyond," adds Leslie Fram, Senior Vice President, Music & Talent, CMT. "Randy's unmistakable, traditional country sound has shaped multiple generations and we're honored to celebrate this deserved lifetime honor with him."
Travis just released a remastered version of his debut Storms of Life album, along with three new songs, in honor of the record's 35th anniversary.
"I love the timeless lyrics and the traditional country instruments, like steel guitar, banjo, piano, fiddle," Travis says of the project. "iI was music I believed in, that told a story I wanted to share. We were fortunate to have a large catalog of songs to choose from that were more traditional. At the time, people and radio really weren't playing this kind of music. Most people were recording more of an urban cowboy sound, so I got to choose from the best of the best, cream of the crop. It was exciting for all of us to get back to our roots."
Former artists who have received the CMT Artist of a Lifetime Award include Reba McEntire, Loretta Lynn, Shania Twain, Merle Haggard and Kenny Rogers. Other artists honored at this year's ceremony will include Chris Stapleton, Kelsea Ballerini, Gabby Barrett, Kane Brown and Luke Combs. Mickey Guyton will receive the Breakout Artist of the Year honor.
The CMT Artists of the Year ceremony will air live on CMT from Nashville's Schermerhorn Symphony Center on Wednesday, October 13, at 9:00 PM ET.