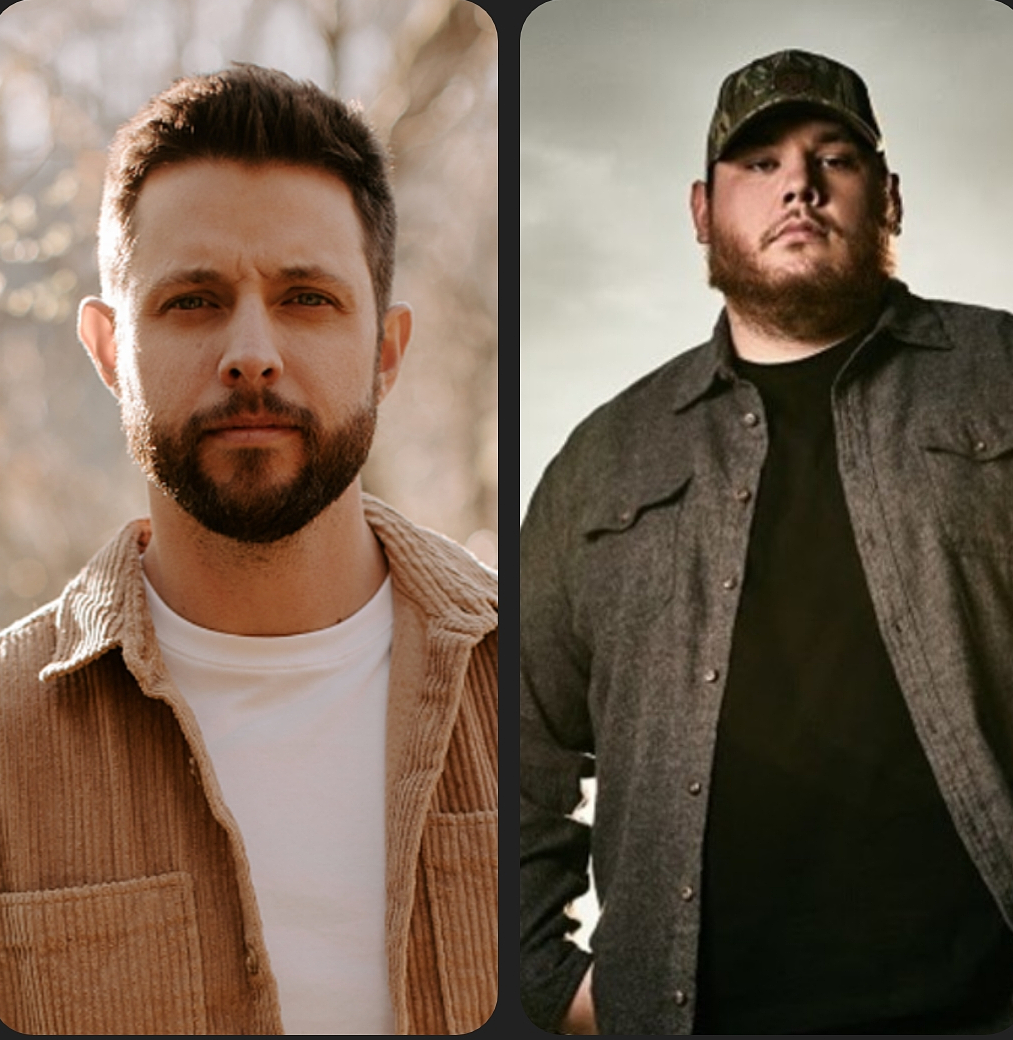 Ray Fulcher is seeing a lot of his dreams come true. The singer-songwriter just released his debut album Spray Painted Line, and is also celebrating having a hit single at radio, with Luke Combs' "Tomorrow Me." It's a song Fulcher wrote with Combs and Dean Dillon, with the memory of that day forever etched in his mind.
"When we wrote that song – it was 75, and there was not a cloud in the sky," Fulcher recalls to CMT. "We were sitting in the Bahamas on top of crystal blue water and writing this heartbreak, self-reflected tune.  Dean Dillon wrote a lot of those old heartbreak songs out there, and I remember I felt like I was transported back to the '70s and '80s when he and Hank Cochran were out there writing all those songs. So, it was almost an out-of-body surreal experience."
Fulcher is no stranger to collaborating with Combs, penning songs like "Even Though I'm Leaving," his "Does to Me" collaboration with Eric Church, "When It Rains It Pours" and several more together. But the fact that he got to write it with Combs and Dillon is more than a dream come true for the singer-songwriter.
"Luke and I have written so many songs, but this one was really special because we wrote that song on a boat in the Bahamas with our hero, Dean Dillon," Fulcher says. "Not only getting to write a song with Dean, but for it to come out and be a single … Dean's a big hero of ours. He has written so many monster songs. That was really a full-circle moment for me – to have a song with one of my heroes and with my best friend."
Fulcher might be a friend and fan of Combs, but the admiration goes both ways. Combs praised Fulcher and his music, ahead of the release of Spray Painted Line.
"One of my best friends in the world has his debut record out now," Combs said on social media, speaking of the new project. "Me and Ray have been through it all together. Written No. 1 songs, hunted, fished, traveled, toured, laughed, and cried. You ain't gonna find someone who loves country music more than this guy, you ain't gonna find someone who wants it more than this guy. You wanna hear some real damn songs? Then go listen to this record."
"Tomorrow Me" is available to download or stream here. Find Spray Painted Line at RayFulcherMusic.com.