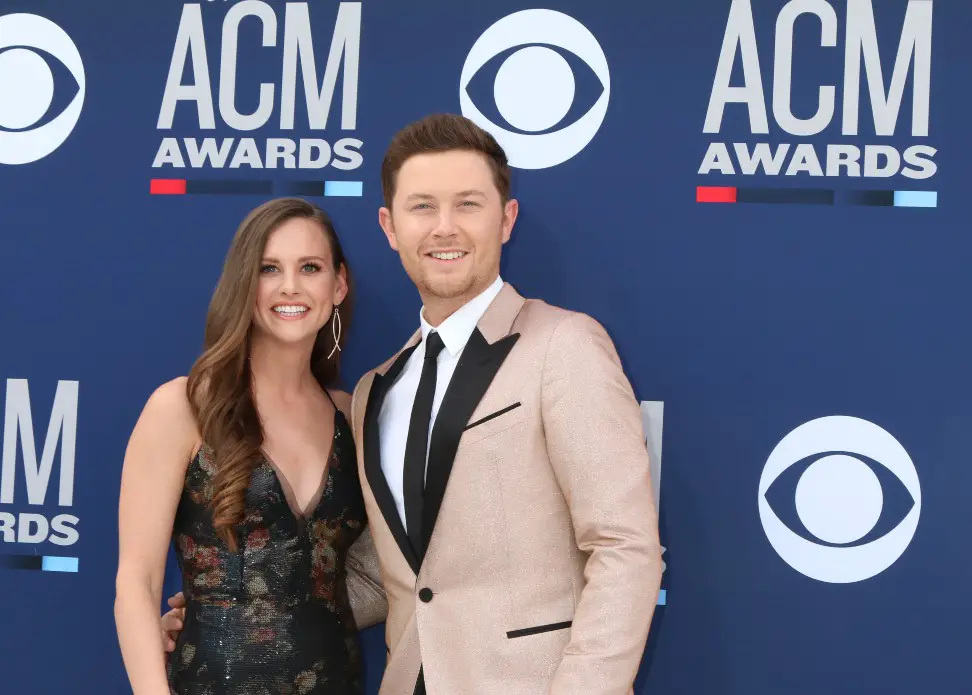 Happy anniversary to Scotty McCreery and his wife, Gabi! The couple tied the knot four years ago, on June 16, 2018, in the couple's home state of North Carolina.
McCreery and Dugal dated for six years before they got married. The American Idol alum proposed to his longtime girlfriend while on a hike in the mountains of North Carolina.
"I've been planning this moment for so long that it feels surreal for it to have finally happened," McCreery told People at the time. "Gabi is the perfect girl and my true love, and I cannot wait to begin building our life together as husband and wife."
McCreery's childhood pastor wed the pair, with McCreery later sharing footage of their wedding in the video for his No. 1 single, "This Is It," inspired by their romance.
"They did a great job with capturing all the emotion,"McCreery told The Knot. "I hope fans see how fun of a wedding it was. The music video is very documentary-style… There are moments when you see me all emotional, and Gabi smiling and showing all 32 of her teeth."
McCreery and Gabi did a first look before the ceremony began, which became his favorite moment of the day
"It was a lot," McCreery recalled to PopCulture.com. "I really was fine the whole day. I held it together and then we did a first look, and I could almost feel her presence coming behind me. When I did, I just started crying. All her bridesmaids were upstairs at the estate. They were looking all going, 'Ooh!' It was a lot. It was very overwhelming but a very big, great moment I guess you could say."
McCreery's current single, "You Time," was inspired by his marriage to Gabi.
"It was really a time where she was super, super busy at work," McCreery told Everything Nash. "I was just on the road constantly. I'd come home from the road and she'd be going out to work, and we'd just be passing each other, all the time. So, it was at a moment where I was really craving some you time. Like, we can see our friends later. We'll see the family later, but right now just needs to be you time."
The "Damn Strait" singer got to spend a lot of extra time with Gabi over the last two years, when he was off the road due to the pandemic. While he is happy to be back performing in front of his fans, McCreery has loved every minute of his time with his spouse.
"2.5 years ago our lives were as busy as ever," McCreery said in a sweet message to Gabi, which he posted social media last fall. "I was on the road, and you were working at the hospital. For a couple that had just been married, it seemed like we never got to see each other. So on March 6th, 2019 I wrote a song called 'You Time' about how I wanted the world to slow down so we could spend more time together (I really didn't mean for the universe to take that song so literally…). But through this last year and a half, as awful as the circumstances have been, one of the silver linings has been being able to actually spend every day together so young in our marriage.
"I never thought we would get that time until we were both retired,' he continued. "I'm sure there were days you were more than ready for me to get back on the road, but I can truly say I loved all that time we got together. We grew so much and learned what teamwork is really all about. Wouldn't want to do life tih anyone else. Love you, Gabi!"
Find McCreery's music and tour dates by visiting his website.