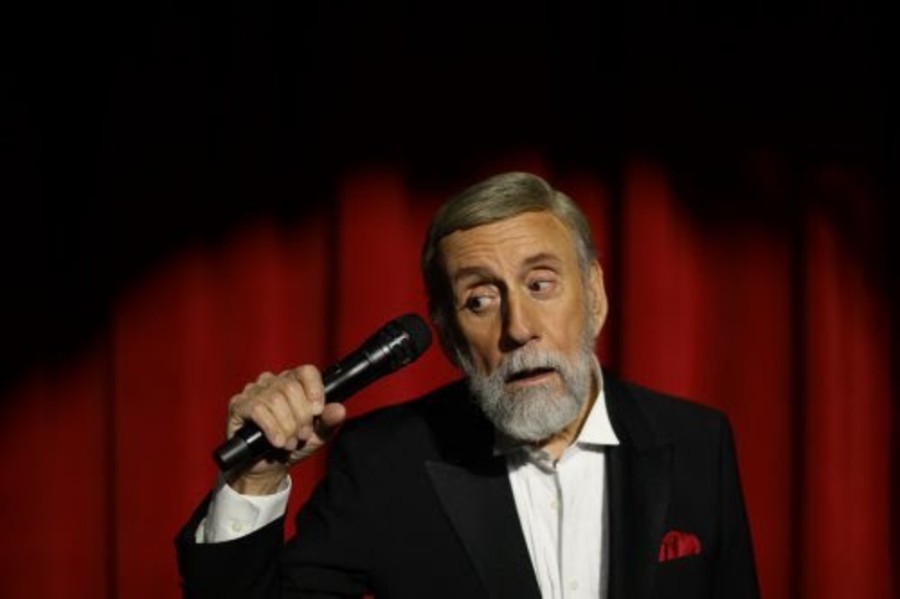 Ray Stevens is urging others to get the COVID-19 vaccine. The multi-faceted entertainer, who has already been vaccinated — and will get the booster when it's available — says the vaccine is not political, as many seem to believe.
"Why would anyone politicize getting the vaccine?" Stevens reflects to People. "There ain't nothing political about vaccines. It's not political to me. I got up this morning and ate breakfast. Is that political?"
The Country Music Hall of Fame member says he has witnessed firsthand how effective the vaccination is at combatting the virus.
"My friends, a lot of them have had the vaccinations and are doing well," Stevens maintains. "Some, however, have died from (COVID-19). It's sad to hear when someone else you knew well is gone. But that's how it is. I'm not going to say who is right and who is wrong when it comes to the arguments taking place about vaccinations and masks, but it's really something to deal with. I just hope and pray we come out of the tunnel on the right side of things."
Stevens, who has made a living writing and performing humorous songs, will release Ain't Nothin' Funny Anymore on October 8, 14 songs that cover everything that has been in the headlines lately, with songs like "The Quarantine Song," "Disorder Down on the Border" and more.
"I'm certainly not going to let a bunch of people who consider themselves judges and politically correct tell me what to do," Stevens maintains. "I'm way too old for that. I'm just going to do what I want to do. I think it's perfectly legitimate to put out songs dealing with current events. If you agree or don't agree, that's your prerogative."
Stevens also recently reopened his CabaRay venue downtown, after shutting its doors for more than a year, because of the pandemic. The 82-year-old added two horn players and seven string players to his already impressive orchestra. Stevens performs every Saturday night. Find information at RayStevensCabaRay.com.
Preorder Ain't Nothin' Funny Anymore here.
Photo Credit: Courtesy of Absolute Publicity / Angela Talley