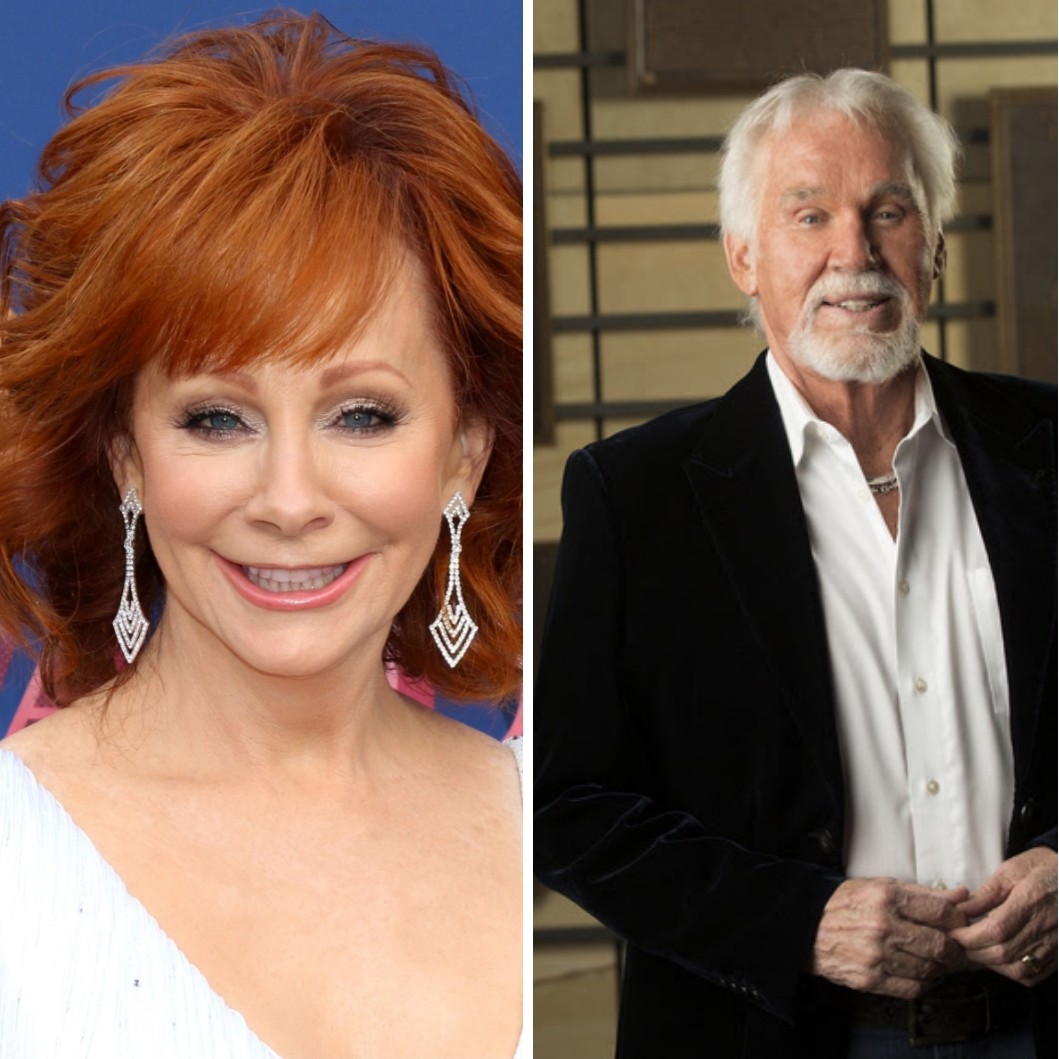 Reba McEntire lost not only a mentor but a good friend when Kenny Rogers passed away in 2020. The Oklahoma native is part of an upcoming all-star cast honoring Rogers, in the special, Kenny Rogers: All In For The Gambler, along with Little Big Town, Chris Stapleton, Dolly Parton, Lionel Richie, Idina Menzel and more. For McEntire, it was an easy decision to pay tribute to the country music legend.
"I just loved Kenny," McEntire shares with her record label. "Kenny was a super person. I toured Australia with him. That was my first trip and then went back on my own. But Kenny was funny, told the best stories, the best jokes, and I just loved being in his presence. So, when they asked if we would do the tribute, I said, absolutely to a good friend."
It was Rogers whom McEntire credits with helping her heal in 1991, shortly after she lost her band members in a plane crash.
"Kenny's manager called Narvel [Blackstock] and asked, 'Would Reba be interested in doing Gambler 5?'" McEntire recalls, referring to The Gambler Returns: The Luck of the Draw. "Narvel said, 'I don't know.' I said, 'Yes, absolutely.' It probably saved my sanity to get out of Nashville and go to California and work and be absorbed in dialogue and work and get up early, work hard and by the time you're ready to go to bed, you went to sleep, which wasn't happening."
Ironically, she also had another serendipitous encounter on the movie set, which wouldn't be important until nearly two decades later.
"I went out there, and that's the first time I met (now boyfriend) Rex Linn," McEntire reveals. "We worked together on the movie, on The Gambler movie with Kenny Rogers."
The concert footage took place as part of Rogers' farewell in 2017, allowing him to experience the musical tribute in person.
"All these people wanted to come do songs of mine and say thank you because, I had kind of — I hate this, this is awkward for me — I had inspired them to some extent and they wanted to pay me back," Rogers told Fox News at the time. "I thought it was very nice, so I'm glad we're going to get a chance to do it."
Kenny Rogers: All In For the Gambler will air on Thursday night, September 23, at 9:00 PM ET on CBS. The show will also stream live and on demand on Paramount+.