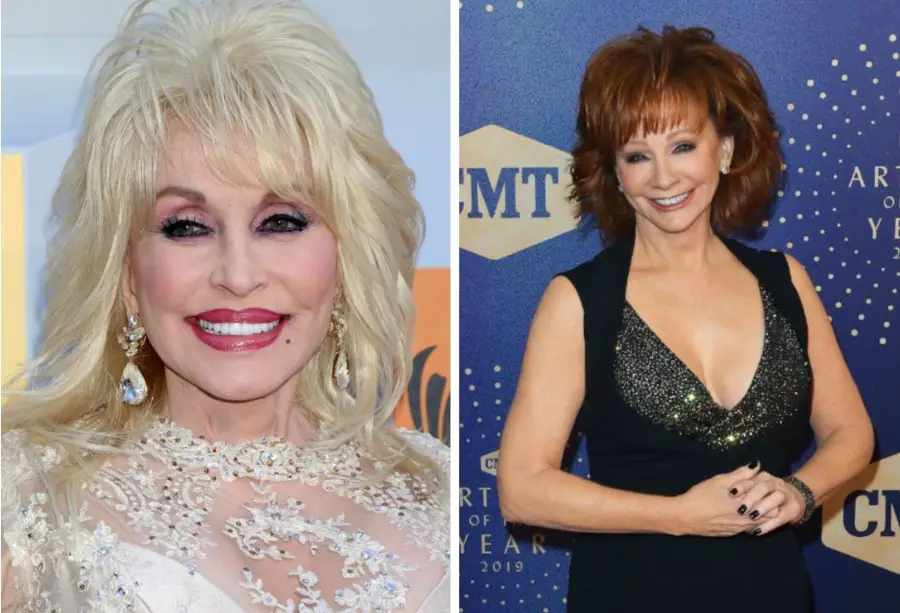 Reba McEntire's REVIVED REMIXED REVISITED is out! The three-disc project includes the duet, "Does He Love You," with Dolly Parton, a dream come true for McEntire, who had never released a duet with Parton, until now. McEntire, a veteran performer, admits she is still in awe of Parton and her talents.
"I asked her when we were shooting the video," McEntire said on Apple Music Country's Proud Radio with Hunter Kelly. "She said, 'I just sing what I feel.' I said, 'How did you come up with when you came in and all that?' She said, 'I just sing what I feel.' And I loved it. I don't know how many takes she did. Probably one. It was so powerful when she does come on strong, [on] 'when I'm deceiving myself.' It was just, oh my gosh, [it] gave me chills. And I sat there the first time I heard it, I said, 'Play it again.'"
It was Parton who first revealed that she and McEntire were singing together, while speaking with Andy Cohen on Watch What Happens Live in August.
"Reba and I just did a song together," Parton divulged.  "It's on her album. We redid the song, 'Does He Love You" that she did years and years ago. We did a new version of it. It turned out really good. I've always wanted to sing with her, and don't know why we never did it until now. But we really sounded good together. I think the fans are going to like."
Parton might have spilled the beans, but McEntire was just happy that she finally got to sing with her musical role model.
"Linda Davis did a great job on 'Does He Love You,' but Dolly, there's just something about that woman that just slays me," McEntire gushed to Variety.. "She added empathy and sympathy and camaraderie in the way she sang this song. It's about two women loving or wanting the same man, and you feel for both women on it, I'm so thankful she said yes when we asked her to be a part of this, because I've wanted to sing with Dolly forever."
Purchase REVIVED REMIXED REVISITED at Reba.com.