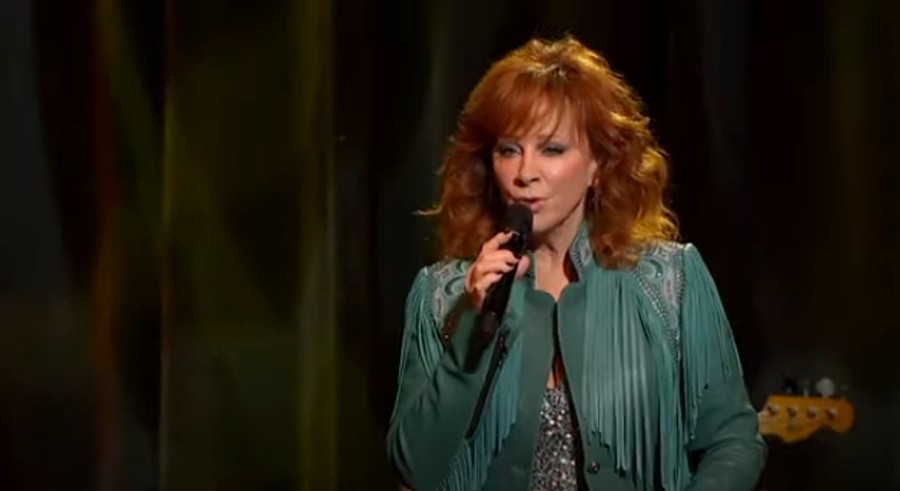 New music might be on the way from Reba McEntire. The Country Music Hall of Fame member teased a new project on social media, by singing part of "Can't Even Get the Blues." The song, which was first released in 1982, is from McEntire's fifth studio album, Unlimited.
"Can't Even Get the Blues" was a significant hit for McEntire. The song, written by Rick Carnes and Tom Damphier, became McEntire's first No. 1 hit, even though she had already released more than a dozen singles by then.
Been in the studio working on something fun this week!!! #StayTuned #CantEvenGetTheBlues pic.twitter.com/NpN8SLHsk7

— Reba (@reba) April 10, 2021
It's ironic that McEntire even recorded "Can't Even Get the Blues," since the song was never intended for her in the first place. After nine years of trying to land at the top of the charts, McEntire was meeting with her producer at the time, Jerry Kennedy, who had planned on playing "Can't Even Get the Blues" for another artist on the Mercury roster, Jacky Ward. But when he played it for McEntire, she instantly loved it, unintentionally changing the trajectory of her career in the process.
"Why don't you ever offer me any of those fast tunes?" McEntire asked (via Classic Country Music Stories), with Kennedy responding, "Reba, you were meant to sing ballads, that's your forte."
McEntire recorded "Can't Even Get the Blues," and plenty of high-tempo, chart-topping hits as well, including "Little Rock," "Rumor Has It," "Why Haven't I Heard From You," "Turn On the Radio" and others.
McEntire's last studio album, Stronger Than the Truth, was released in 2019. Before the pandemic, the 66-year-old hinted that she might have new music in the works, which could be what she is working on now.
"Be expecting some new music along with getting to revisit my catalog of all the things I've been doing over the past years," McEntire said in a video posted on social media last February, right before the world started shutting down.
McEntire does have several concert dates listed on her website. Keep track of updates here.