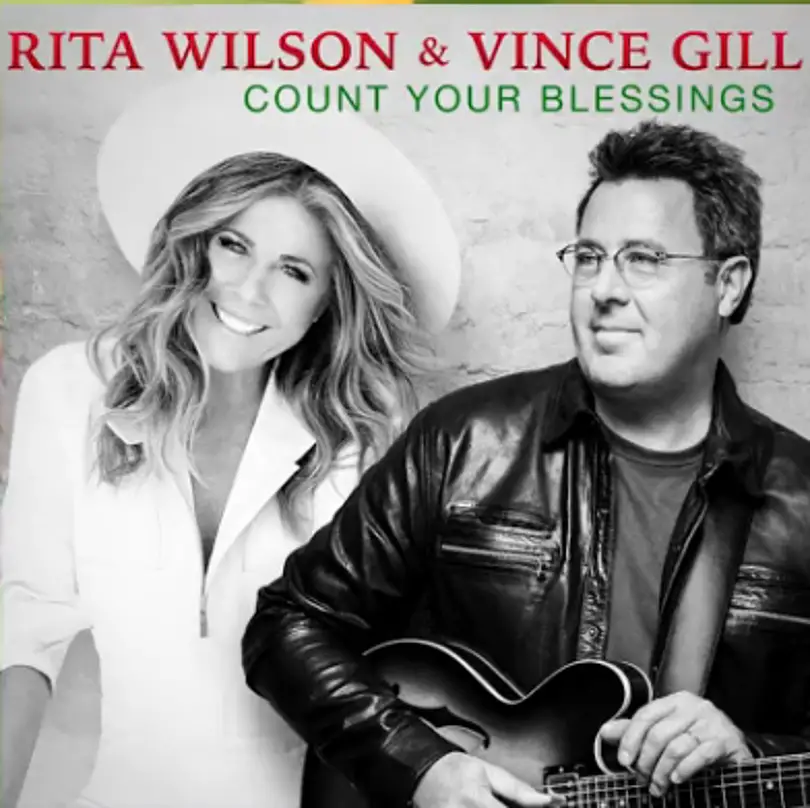 Vince Gill is lending his talents to Rita Wilson's new song, "Count Your Blessings." The actress and singer praised Gill for his part on the uplifting tune, which seems more timely than ever, as people continue to struggle with the impact of the pandemic.
"We had worked together before on my first album AM/FM for the song 'Faithless Love,'" Wilson tells iHeartRadio. "When Vince sings, my heart actually aches. He does something to my soul that I can't explain. Working with Vince is a gift because he makes everything sound fabulous."
For Wilson, "Count Your Blessings," which says in part, "Count your blessings while you may / For we are here but little time to stay / All around are hearts sincere and true / Lovely things abound just waiting for you," felt like an especially important message now.
"I am very aware of the fragility of life. So every day that I wake up is already something to be thankful for. It has been a challenging two years, for sure, so having good health is not to be taken for granted."
This isn't the only feel-good song Wilson has recently released. She also dropped "Christmas In the Heart" with Daniel Tashian, a song that was penned when Christmas was still several months away.
"Daniel and I wrote 'Christmas in the Heart' during summer when it's sweltering outside!" Wilson explained. "Snow is far from your mind. And the spirit of Christmas really can be with you all year. Love and kindness never go out of season."
Wilson is no stranger to releasing music. The 65-year-old has been releasing music, including her vulnerable three-part Trilogy series, which is out now.
"There are certain things I feel very connected to—storytelling, melody, of course, a nice hook, but most importantly, some sort of emotional connection," Wilson told American Songwriter. "Whether it's screaming at the top of your lungs with the top down, or sitting alone on your bedroom floor for a good cry, that ability to connect with the listener has to combine with my stories. That's all I am trying to do here."
Find "Count Your Blessings" and all of Wilson's music by visiting her website.