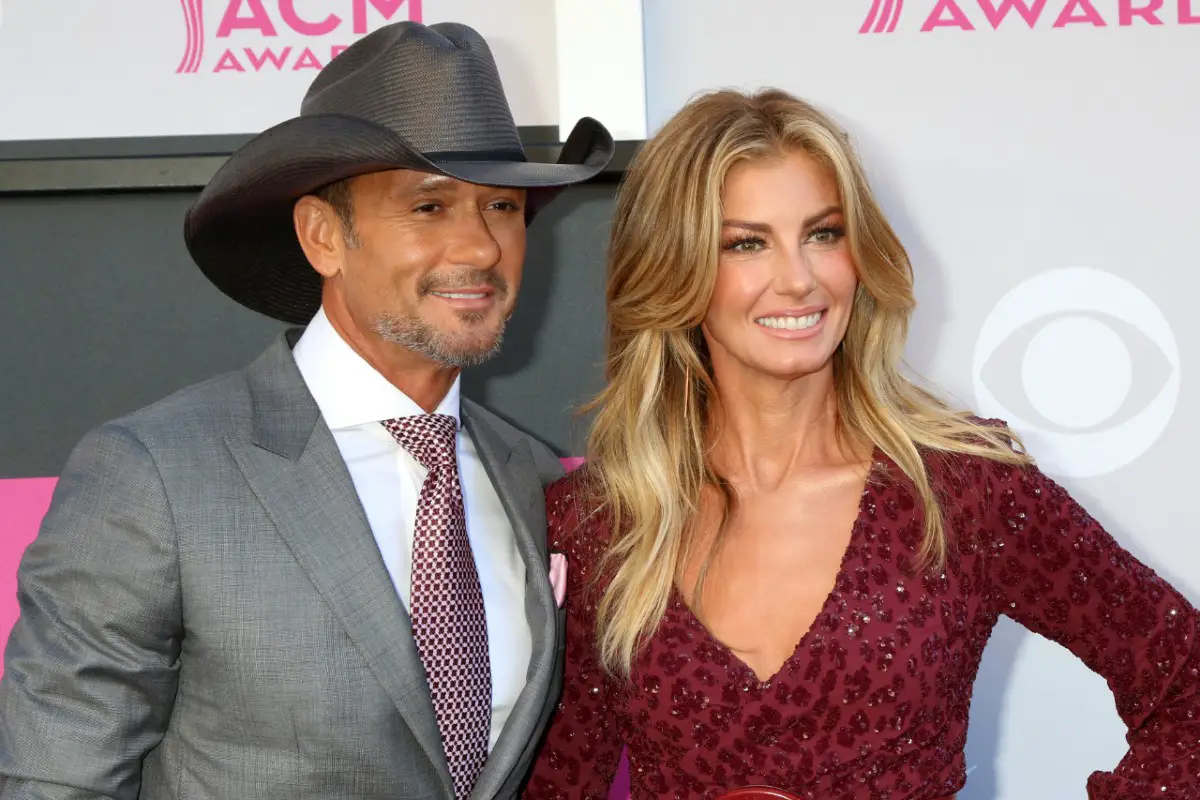 Tim McGraw and Faith Hill both have experience as actors, but they have never acted together before, until now. The two singers star in the upcoming 1883 series, as James and Margaret Dutton, marking the first time the husband and wife have acted together for a movie or TV show.
Since they now live and work together, McGraw and Hill set one very important rule for their marriage.
"We have made it a point not to work on our scenes together until we're on set," Hill tells People. "It's important that we react to one another naturally as characters, not as husband and wife."
They might be portraying a married couple on 1883, but Hill takes her role very seriously — a little too seriously perhaps, at least according to McGraw.
"It's been incredible to do scenes together and to watch her work," McGraw boasts. "We had this scene where she has to slap me. I was expecting a finger slap but it was a paw to the jaw. There were 25 years of pent-up aggression going on!"
"When you see it on screen, you realize it was a genuine hit," he adds.
Now that Hill and McGraw are starring together in 1883, the couple hints there might be other joint projects for them in the future.
"I've never had so much fun in my life," McGraw says.
"I don't want to stop," Hill adds.
McGraw recently shared a clip of the upcoming series on social media.
The @1883Official trailer is HERE. The journey begins Dec. 19, exclusively on @ParamountPlus. #1883TV #ParamountPlus pic.twitter.com/S7SQNhfwYR

— Tim McGraw (@TheTimMcGraw) December 3, 2021
"This is truly a dream job," McGraw previously said of starring in 1883. "Taylor has found a way of storytelling that brilliantly creates these epic dramas and family sagas with so much depth and creativity. The Duttons are tremendous characters and it's so thrilling to be able to bring them to life. As a kid growing up riding horses, you think about dream jobs like this and I am just so excited to work with this amazing cast and crew."
"This is the opportunity of a lifetime," added Hill. "The Duttons are a formidable family and it is an absolute dream to bring such a strong female character like Margaret Dutton to life. I am humbled and honored to work with Taylor and his entire team."
1883 will premiere on December 19 on Paramount+.