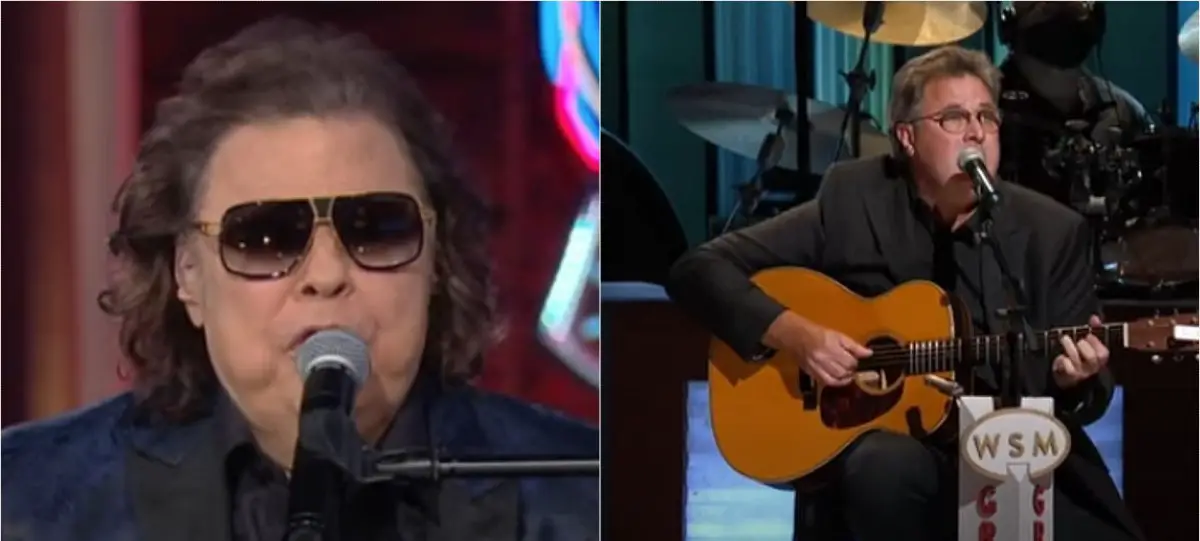 Ronnie Milsap just dropped his first new album in seven years, with A Better Word for Love. The 10-track collection includes a duet with Vince Gill, on "Big Bertha." The song, written by Randy Moore, Carl Perkins and DJ Perkins, is about golf, which made Gill the perfect guest on the humorous tune.
"My friend Holly Gleason said, 'You know, it's a song about a great big driver! You need Vince Gill on here because he's the best golfer I know…'" Milsap tells People. "She's my secret weapon, so I listen … And he's such a good singer and guitar player, he really is just everything. It's not just because he's a great golfer."
Milsap's last studio album, Summer Number Seventeen, was released in 2014. Since then, Milsap released Gospel Greats in 2016, and a star-studded Duets album in 2019, but never felt the time was right for another record of original songs, until now.
"You know, there's a sweet spot musically I just love," the 78-year-old says in a statement about the project. "And it felt like it was time for my good friend Rob [Galbraith] and I to get back some of the writers who helped build my career and who understand that rhythm & blues thing I really like in my music. We have collected some amazing songs over the years, found some great songs when we decided to do a classic Ronnie record.
"And then when we got 'Big Bertha,' we figured if you've got a song about a golf club, you better get country music's best golfer to come be part of it," he continues. "So, we called up Vince Gill – and he agreed to come be part of the record, which made something pretty special even more special."
Milsap, perhaps surprisingly, has had "Big Bertha" for more than 20 years. The song was the last song Carl Perkins wrote, before he passed away in 1998.
"He'd said he'd had me in mind when he was writing," Milsap recounts. "I don't know if that's true but Carl was such a funky cat. I'd love it if it is. Guys like him are so rare, it's a compliment knowing he was thinking of me."
Milsap will celebrate the release of A Better Word for Love with a performance at the Grand Ole Opry on Saturday, May 1.
"There is no party like the Grand Ole Opry on Saturday night," Milsap boasts. "I know, because I'm often out on the road, but trying to listen in. We've got a lot to celebrate, a lot to be proud of – and for me, when it comes to country music, there is no better place to kick off a record than on the Opry and WSM!"
Purchase, download or stream A Better Word for Love at RonnieMilsap.com.