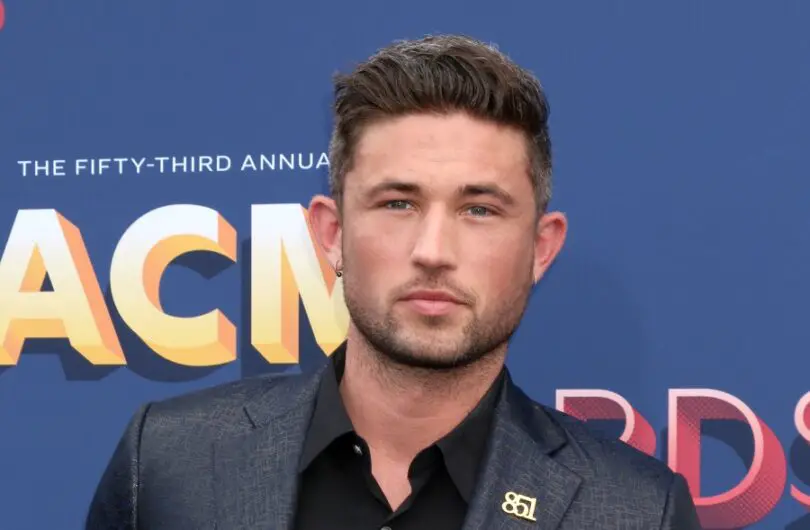 Michael Ray is putting the finishing touches on his upcoming third studio album, which he reveals will include a few songs he wrote. While Ray plans to get personal on his next set of tunes, he says he won't open up about his divorce to Carly Pearce on the record.
"If you're talking about the divorce, no," Ray shared on New Country 93.1, when asked if any songs were about his recent split. "But there's things that — obviously people can go back and forth, and I could say this, and she could say that, but that ain't my game. Trying to throw shade on anybody else is not my thing."
Ray has already dropped "Whiskey and Rain" from his next album, as well as teased a new song, "Picture."
"Time. It's the ultimate gift," Ray said of the song, in a video posted on social media. "How we spend it, who we spend it with, listening, laughing, loving. It's these moments that matter, that enrich our lives. The stories we take with us, and the memories we hold onto forever. Looking back, it's not about who or what we've lost, but what we all gain by being together. That's when life truly comes into focus. So make sure that you take it in, because one day, all you're going to have is a picture."
Ray previously told Everything Nash that his next album would be a throwback to the country music of the '90s, which he grew up on, and still loves today.
"It's what I've always had in my head," Ray shared. "I guess I always knew that I wanted  more of a traditional country sound. That's what I grew up on, what I listen to, to this day. And I just always felt like that was the record I wanted to make. It took this year, I guess, to really realize that on my own. So this song, it was just that catchy, hooky melody, that throwback to the Gary Allan. It sounds like Gary Allan, Dwight Yoakam — all of that. It just stood out. And really, we felt was a great way to introduce this new record and new sound."
"Picture" will be released on Friday, May 7.