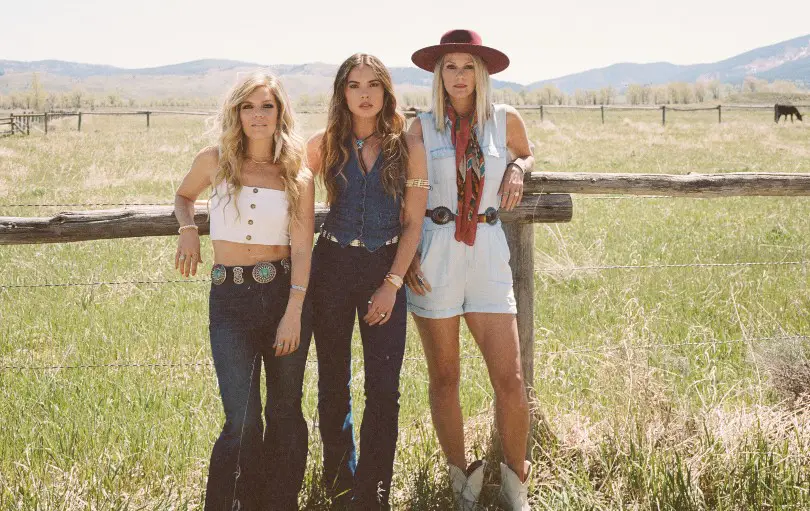 Runaway June just wrapped up serving as the opening act on Luke Bryan's Proud to Be Right Here Tour, scoring a spot on one of the most popular tours — of any genre — in 2021. The trio, made up of Jennifer Wayne, Naomi Cooke and Natalie Stovall, formerly opened for Carrie Underwood, on her Cry Pretty Tour in 2019 (with original member Hannah Mulholland instead of Stovall in the group), but says this tour will forever be a highlight of their lives and career.
"We just finished our tour with Luke Bryan, the Proud to Be Right Here Tour, which was absolutely fabulous and so much fun, and one of the best experiences we've ever had on a tour so far," Cooke tells Everything Nash.  "I mean, Carrie was great. Our friends in the business are wonderful. This is just completely unique and Luke Bryan … it's going to be always special to us. And it actually happened."
Runaway June admits that, until they took the stage for opening night, they wondered if the show would still go on, due to the ongoing pandemic.
"Even until the moment we walked on stage, I didn't believe it was really gonna happen, just because it's all been rescheduled so many times," Stovall admits.
"Some of these people bought their tickets two years ago, so they're so fired up to be out there and in the audience," Wayne adds.
Runaway June's eponymous EP came out in 2018. Since then, the threesome has spent plenty of time on the road, and scored a Top 10 hit with "Buy My Own Drinks." Their success already is exceeding even their wildest dreams.
"It feels so good to be on the road, just doing what we love and living the life that we have worked so hard to get here," Cooke says. "To keep going and just to be able to have the opportunity to keep going further, and to say that we've toured with Luke Bryan and Carrie Underwood, those are just huge. We're doing better than ever."
For a trio who is still making their mark in country music, the fact that they have a busy touring schedule, with their own bus and road crew, is already exceeding some of their wildest dreams.
"The road life, it's so grueling and difficult and this little piece of having a house on wheels just makes it so much easier," Cooke shares. "It also means that people are hiring you. I'm grateful. Every time we pull up to bus call, seeing everybody get on their bunks, I don't think I'll ever really get used to it.
"It's only a piece of the dream, being able to live this life like this," Stovall continues, "It's such a unique situation, and it feels like another home. I just feel like I'm home when I step on the bus."
Runaway June will soon need to get a bigger bus, since Wayne just announced that she and her husband, fellow musician Austin Moody, are expecting their first child. Their latest EP, backstory, is out now. See a list of all of Runaway June's upcoming shows here.
Photo Credit: Courtesy of BBR Music Group / CeCe Dawson