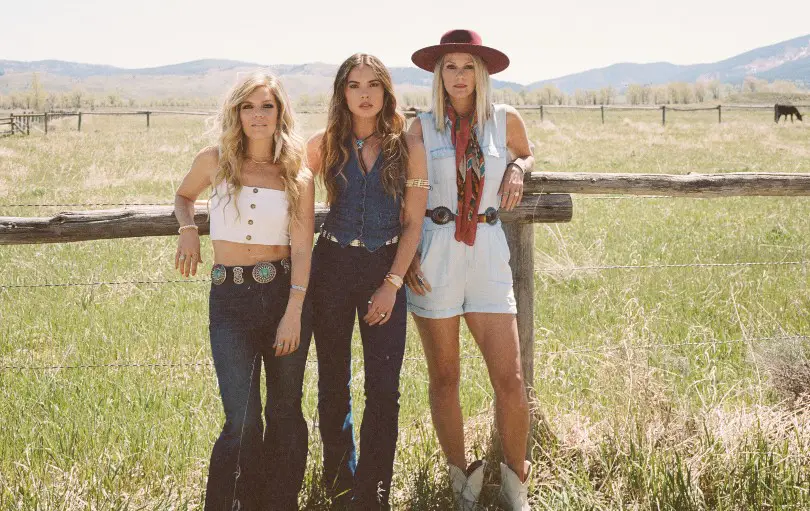 Runaway June's future was uncertain after Hannah Mulholland announced last year that she was leaving the trio that she, along with Naomi Cooke and Jennifer Wayne, formed together. While splitting up was never an option, the two remaining members found themselves forced to choose if they wanted to continue on as a duo, or find a replacement. The likelihood of finding someone who was musically talented and knew their songs was a longshot, but not nearly as challenging as finding someone who could seamlessly fit in with Cooke and Wayne.
Fortunately, that person did exist, with Natalie Stovall, a singer, songwriter and unbelievably talented musician, who stepped in like she had been there from Runaway June's inception.
"It really does feel like she's been here the whole time," Wayne tells Everything Nash. "It just feels like it's always been us three in it, and it hasn't … but when I think about it, my bus is Natalie and Naomi. It's just crazy how it's just so natural, and her energy is amazing. She's the hardest worker. She shows up on time for everything. She's just awesome. She pushes us to be better."
Even before Cooke and Wayne issued the invitation to Stovall, they knew that if she said no, they would not ask anyone else to fill that vacant third spot.
"There was only one option," Wayne says.
"We were also in a time where the alternative to that is holding auditions," Cooke continues. "We know there are so many other talented women in this business that we could have easily asked or would have joined. But we just had a knowing that it was Natalie, that it was supposed to be her. It was kind of like, if she can't do it, then we definitely had an ultimatum, 'cause we could be a duo. We were like, 'We don't need a third person. We'll just do it together.' We played our shows in Europe together. It was totally fine. And so we didn't need a third person. Natalie made us even better."
Stovall had been a solo artist for years, also fronting her own band, The Drive. But much like how Cooke and Wayne felt, when Stovall was invited to join Runaway June, it felt like it was the natural next step in her career.
"It's so amazing," Stovall boasts. "The bonuses that you get in an ensemble situation, in every aspect of it, there's pressure that's taken off of your shoulders, because it's not all up to you. It's not just in the failures, but that's in the wins. You get to share it together, and you get to be in the trenches together. I was having this conversation with somebody the other day about how I even feel less pressure about what I wear on stage, because it's a piece of the picture. And I don't feel like I have to wear all of the accessories. We all create that together. When it's just one person … it's a heavier burden."
Runaway June just wrapped up their run serving as the opening act on Luke Bryan's Proud to Be Right Here Tour. Their latest EP, backstory, is out now. Find all of their music and upcoming shows at RunawayJune.com.
Photo Credit: Courtesy of BBR Music Group / CeCe Dawson