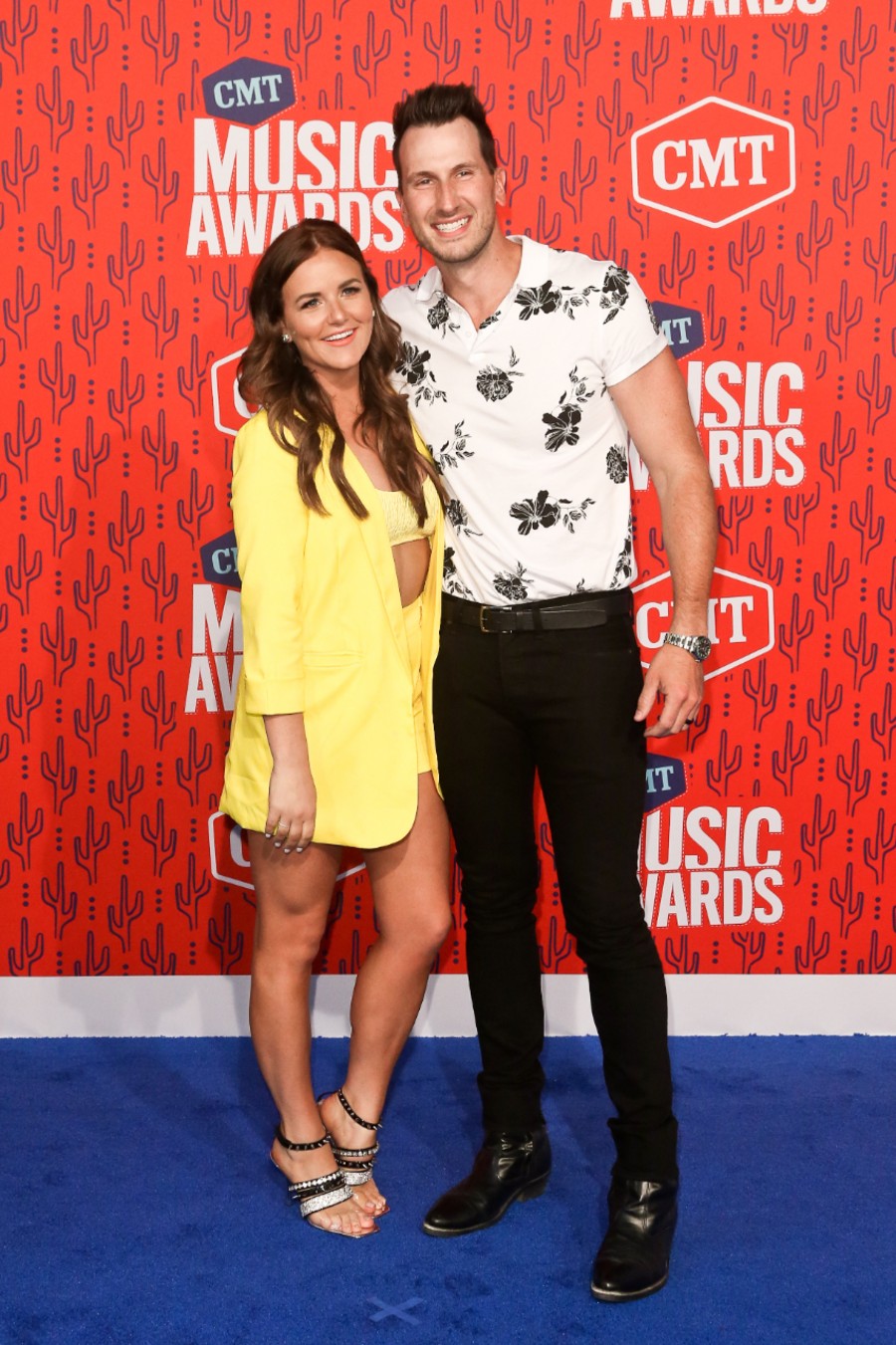 Russell Dickerson's sophomore Southern Symphony album is out! The 10-track project, which was co-written entirely by Russell, is in many ways an homage to his wife, Kailey, who inspired at least seven of the ten tracks — and whose loyal support of her husband can be heard throughout the entire project.
"When you know my wife, you understand why she gets 70 percent of this record," Russell tells People. "She guides me and keeps me grounded and humble. She is honestly one of the most incredible human beings I've ever met. And I'm just getting started, too. There's so much to discover and share about her."
One of the things Russell has discovered about his wife of seven years is what a terrific mother she is, after the couple welcomed their first child, son Remington, into the world in September.
"Whatever myth that you hear that your wife gets less attractive after she has a baby is the most crock of you-know-what I've ever heard," Russell gushes. "Once you see the strength of a woman like that … She is a superhero in my mind. I'm more proud to be her husband than ever. Even her getting up at night for feedings and still functioning throughout the day is superhero status. So there's a couple more reasons why I don't love her like I used to — straight up!"
Not that Kailey gets all the fun with their baby boy. The Tennnesee native reveals he is quite hands-on as well, much more than he thought he would be.
"I thought, I'll let Kailey do the infant stage," Russell recounts. "But I love putting everything else aside and just holding him and staring into his face. Everybody says how fast it goes, and I want to soak up as much of that little face as I can."
Southern Symphony includes his recent No. 1 hit, "Love You Like I Used To," as well as a collaboration with Florida Georgia Line, on the party-infused "It's About Time," and more. Purchase the record at RussellDickerson.com.