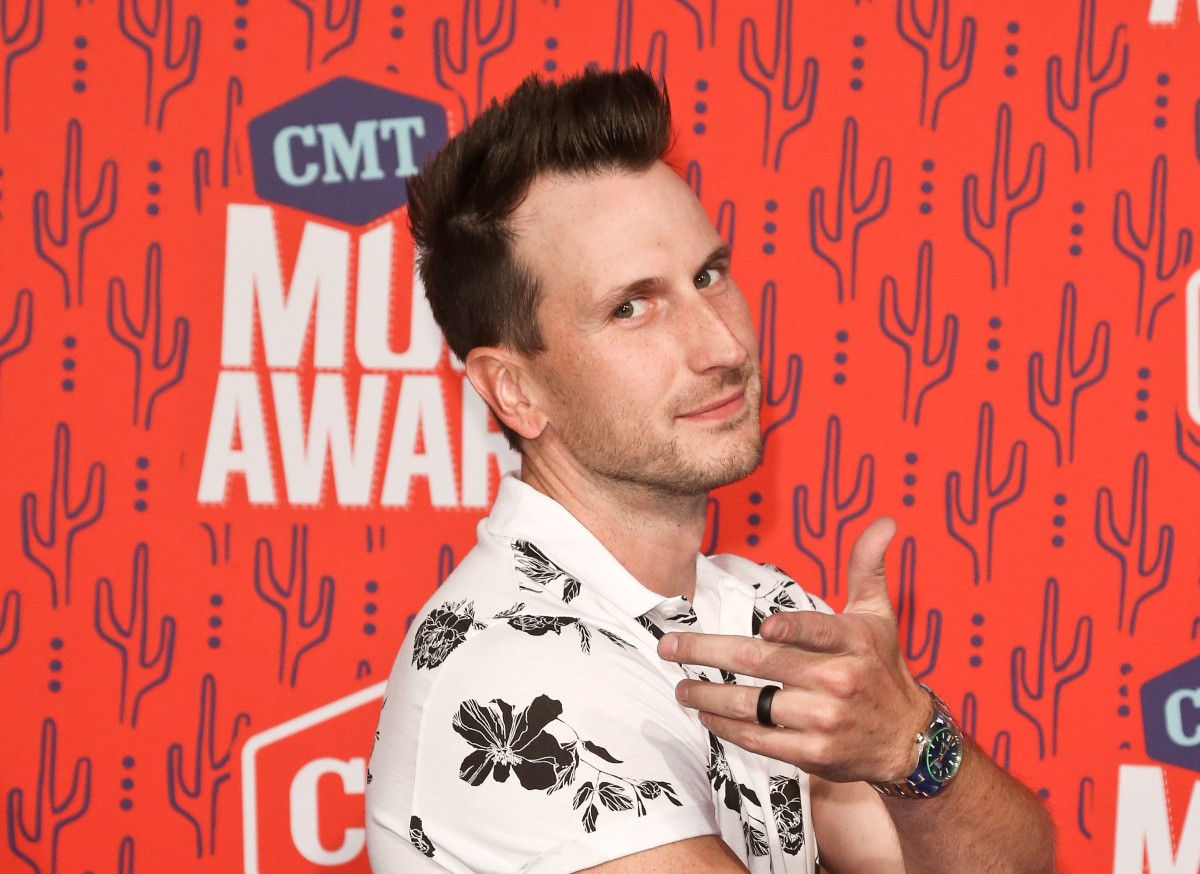 What could have been the lowest point of Russell Dickerson's life became the starting point for his wildly successful country music career. The Tennessee native recalls losing his publishing deal, and although the timing couldn't have been worse, the disappointment led to his first No. 1 hit, and plenty of attention.
"Literally as we're getting back from our honeymoon I get a call that says I'm getting dropped from my songwriting deal, which that was our income, the only income we had," Dickerson told Carly Pearce, in her newly-launched My 3 Minutes Radio, on Apple Music Country. "That completely stopped and that was a real career defining moment for me. It was like, 'All right, well I can't rely on this. I can't rely on anything else but myself.' That was kind of the beginning of this new era of Russell Dickerson, [with] my songwriting. I just got kind of like a chip on my shoulder in a way like, 'I've got to start being Russell Dickerson,' and that was a huge flip for me."
In early 2014, Dickerson wrote "Yours" with his good friends, Parker Welling and Casey Brown. Although Dickerson, who was inspired by his love for his then-new bride, Kailey when writing the song, thought right away the song was a hit, music industry executives didn't agree with him, at least at first.
"It went No. 1January 2018. It took four years," Dickerson recalls. "Again, I had this song. I had 'Yours' and took it to every label in Nashville, no after no after no. We were like, 'All right, you know what? We're just going to shoot a music video for this.' No money, no budget, no nothing. My wife is a photographer [and] videographer. We went out to this back road in Nashville, started walking down this road and just singing the song. Literally that was all that we had for this video. This storm rolls in. There's lightning flashing behind me. It starts pouring down rain. It makes me emotional just to talk about … and to this day, people are like, 'That's the best music video you ever had.'"
On his own, Dickerson put "Yours" on YouTube, and the rest is history.
"This music video was the jumping point of this song," he says. "We just put it up on YouTube and it was 10,000, 100,000, million. I just started going. We're like, 'What?' It just took off like a wildfire, this one song. Then people start calling. And they're like, 'Oh … this song is a hit. This song's definitely a hit.' But it really was the music video that my wife shot for literally gas money of driving up and down this road like eight times."