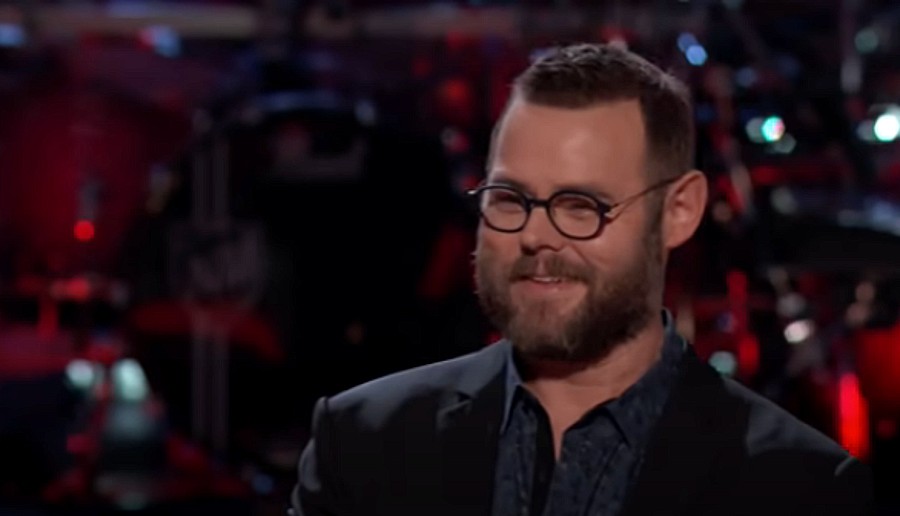 Todd Tilghman has been taking TikTok by storm, by performing covers of some of the biggest hits in country music, of all genres. The Mississippi native has previously covered John Denver, Styx, Randy Travis, John Mayer and more. His most recent cover is a killer take on a powerful female artist, with his version of Celine Dion's "Ashes." The song was from the soundtrack for the 2018 movie, Deadpool 2.
Tilghman rose to fame by winning Season 18 of The Voice in 2020. The former pastor only wanted to make it onto the reality TV talent show, never imagining he would be crowned the winner.
"Once we made the live shows, that was kind of gravy from there," Tilghman tells Everything Nash. "That was our goal. We just assumed there was no way we could win. So once we made the live shows, everything was sort of gravy. It literally was step-by-step: 'I would love to get a blind audition.' 'I really would love for at least one chair to turn.' And then after that, then the final step for the show was if we could just make the last show."
Tilghman has released several songs since his time on The Voice, but says there will be plenty more music coming from him, and soon.
"I've been in a hundred marketing meetings, and I'm still not 100 percent certain how all of this is gonna roll out," Tilghman admits to Everything Nash. "But it's looking like I will at least through this year, or maybe the summer, and maybe forever, 'cause I'm entering into the music industry in my early '40s, which is not typical. But as long as I stay independent … I'm listening back to some of the things I'm working on with Gordon [Mote], my producer, and I'm feeling like we may actually have a full album this summer and not just an EP. There's lots of stuff. But I don't know how this is going to work out."
Tilghman and his wife, Brooke, shared their unlikely story, including parenting eight children, early marital trouble and more, in their new book, Every Little Win: How Celebrating Small Victories Can Lead to Big Joy.. 
"The way I see it, as exciting as the people who are on this journey with us are about it. I feel there'll probably be a little backlash," Tilghman says. "That's what happens when you put yourself out there. A lot of people are really interested in The Voice.  I have to be really particular about what I say and what I don't say, because you can't really tell a lot. It's a TV show, so you can't really talk about a few of those things."
Every Little Win is available for purchase here.*
*Everything Nash has an affiliate relationship with Amazon, which means we may receive a small commission from purchases made through links on this page, at no additional cost to the authors or consumers.