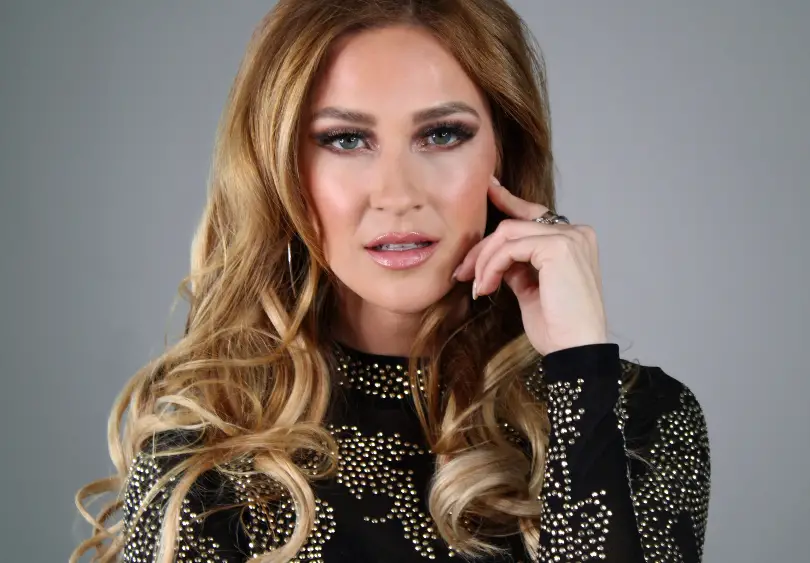 Sarah Ryder is acknowledging love in the in-between phase with her new single, "Halfway House." The song, from her forthcoming Seasons of the Fall album, is about being not quite in love, but not out of love either.
"Halfway House is about that moment when you're halfway in and out of love," Ryder tells Everything Nash. "You're making something work that may have reached its end already. So you're halfway in but halfway out…going through the motions. It's a place I have been before. "
Renowned musician and producer Johnny Garcia, who has worked with Trisha Yearwood throughout most of her career, produced "Halfway House." The video was directed by Sean Hagwell, and shot at the Belle Air Mansion and Inn in Nashville.
"Making the 'Halfway House' video was really fun on set as we got to use the Belle Air Mansion in Nashville…gorgeous place aesthetically," Ryder reveals. "We wanted to get the point across that as this woman looks through her home that two people built on love originally, sees her things, has her memories, she walks around taking it all in with acceptance that the future is ahead and it isn't this. There's a bit of a new woman with no regrets, just knowing it's time to come into her new self."
Ryder knows that feeling of walking the fine line of being in and out of love, which is what inspired her to write "Halfway House."
'Halfway House' is a song about being halfway in and out of love and having to make the decision between staying and leaving," Ryder says in a press release. "I wanted to capture the moment of feeling that limbo between hopefulness and accepting a chapter is over."
Seasons of the Fall will be released on May 6. Find "Halfway House" and all of Ryder's music by visiting her website.