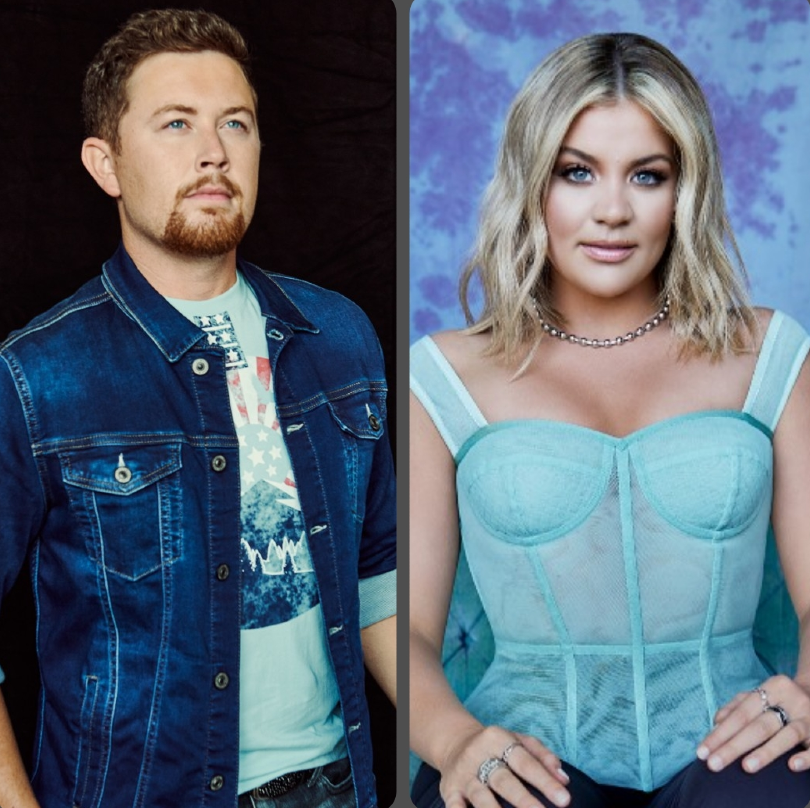 Scotty McCreery and Lauren Alaina are just two of the numerous artists who will be returning to American Idol for one unforgettable show. The Season 10 winner and runner-up, respectively, will be part of an episode of the reality TV talent show, called The Great Idol Reunion, taking place on May 2. They will be joined by several other contestants from previous years, including Ruben Studdard, Jordin Sparks,  David Cook, Kris Allen, Laine Hardy, Laci Kaye Booth, Maddie Poppe, Caleb Lee Hutchinson, Willie Spence and Grace Kinstler.
According to Deadline, Alaina and McCreery will perform together. Studdard, who won Season 2 of American Idol will perform with Sparks, who won the sixth season. Cook, who won Season 7 will sing with Allen, who was crowned the Season 8 winner; Hardy, who won Season 17, will sing with Booth, who was in the Top 5 that same season. Poppe, who was the Season 16 winner, will sing with Hutchinson, who was the runner-up that year. And Spence, who was on Season 19, will sing with Kinstler, who came in third place that season.
The all-star reunion is just one way to celebrate American Idol's 20th season.
"It's a testament to this show's incredible legacy that we are able to celebrate 20 years of American Idol in this extraordinary way," Showrunner and Executive Producer Megan Michaels Wolflick says. "We are so thrilled to welcome back some of our most beloved alumni from over the years to reunite on the Idol stage. American Idol continues to create superstars just as it has done since 2002 and bringing back these Idol Icons is the perfect way to herald the next generation."
Both McCreery and Alaina have enjoyed successful careers since their time on Idol, which they competed on when they were both teenagers.
"I think for the both of us, we went through that together," McCreery previously told Radio.com. "We had a country finale, which I'm still so proud about, on the biggest show that was out there. But it's true. I think you're a TV star when you come off that show, but I don't think anybody goes on that show to become a TV star."
"It's crazy, because one thing everybody in this business is looking for is to be able to put a face to the name and you get that immediately with Idol," he continues. "But I think what me and her are both looking for is to be seen as country music artists that write our own songs, and have them on the radio … Idol helped us get known, but I would say both of us were looking more so for the songs. Because in country music it's all about the song."
American Idol airs on Sundays and Mondays at 8:00 PM ET on ABC.