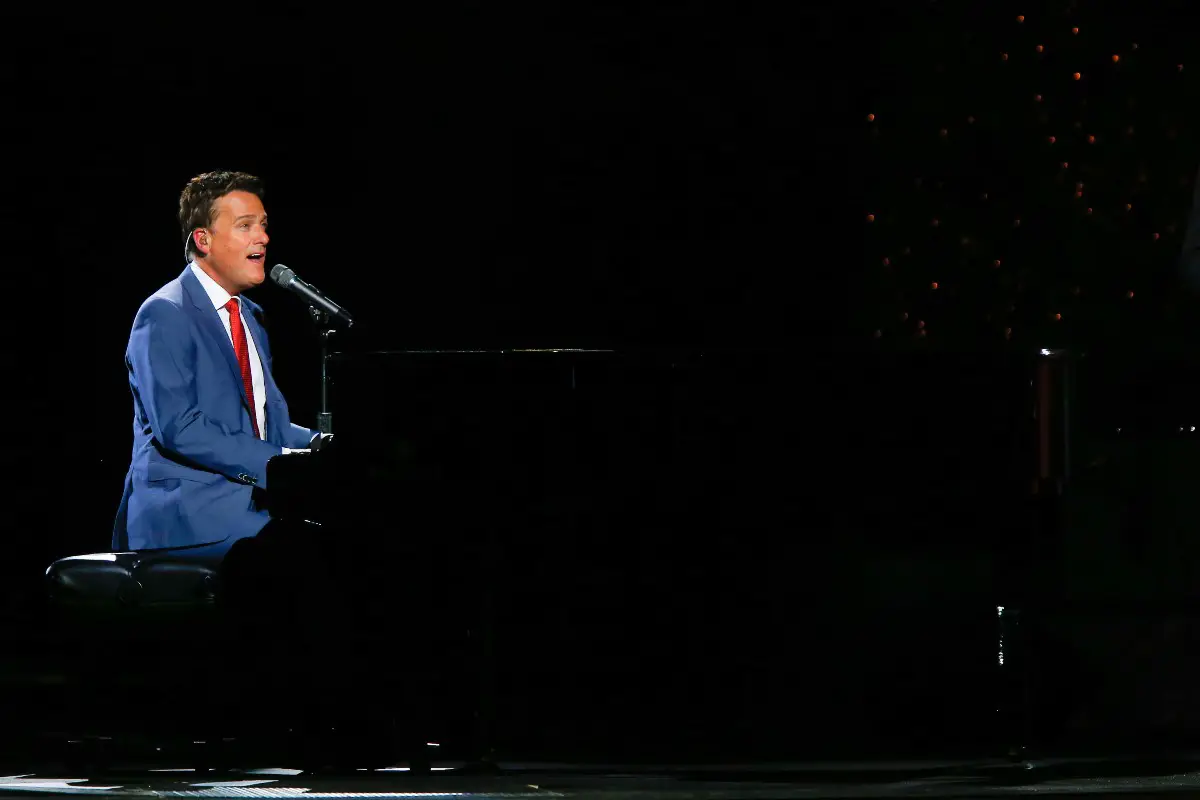 Michael W. Smith has a new song out, with a portion of the proceeds going to help those in need. The gospel singer just released the instrumental "Cry For Hope," which was inspired by the deadly war currently occurring in Ukraine, with some of the money raised going to aid in Ukraine.
"After watching the news and the devastation in Ukraine, like most of the world I was in tears," Smith says. "Over the next few days this melody just kept coming back to me and just spoke a message that no words could convey."
"Cry For Hope" was recorded with the Nashville Recording Orchestra, with Smith playing the piano. David Hamilton, a close friend of Smith's, led the orchestration and co-produced the song with Smith.
Smith released his live Worship Forever album last year, recorded in Nashville with a live symphony orchestra. The new record, which features appearances by Amy Grant, Matt Redman and Tauren Wells, was released in celebration of the 20th anniversary of his iconic Worship project, originally released on September 11, 2001.
"I started to think about the 20th anniversary of 9/11 coming up and my crazy idea was, what if I went back and recorded that record, but with a completely different approach?" Smith explained to Forbes last year. "What if I did it with a full orchestra? So, I pulled up my orchestra templates on my computer and began to experiment. And after two or three songs, I thought, 'I can make this work.'"
While the record might be more than 20 years old, the songs are still as relevant as they were back then, and maybe more.
"In the midst of not only heartache, but this pandemic, the world, Afghanistan, then there's earthquakes, floods, and Hurricane Ida, it's a little overwhelming," Smith said. "I think we have more in common than not and we've let things divide us. Everybody is fighting and that's not the way we're supposed to do life. So, I hope this record can maybe just kind of pull us together and help us heal."
The 64-year-old recently revealed that, in spite of the success of Worship, that was an album that he initially didn't even want to make.
"I was working on a pop record, and then three weeks after [a] night at The Ryman, I woke up in the middle of the night, and just I felt like God was saying, 'For such a time as this,'" Smith recalled on Country Faith Radio with Hillary Scott on Apple Music Country. "And I fought it, and I fought it, because I thought, 'Oh, what are people going to think about me? I'm trying to jump on the bandwagon,' and I said no. Tthree weeks later, I woke up again, and I said no again, and then three weeks later, I mean, it was like … you're sitting up wide awake at 3:00 in the morning, and you're hearing, almost in a loud voice, 'For such a time as this.'"
Of course, Smith had no way of knowing that the record would be released on the day of the tragic 9/11 attacks. Still, the West Virginia native remains in awe of the overwhelming success of that project.
"What I thought would be the least successful record of my career is the biggest record of my career," Smith reflected. "All around the world, I don't know how it happened, but it just found its way onto every continent. So I just had this wild thing of going, 'Maybe we're supposed to go reimagine that record with no band, no drums, no guitar. Let's just do it with a full symphony orchestra and 12 singers,' We did, and it was a magical night, and I'll never forget it, and I'm so glad I did it."
Purchase "Cry For Hope" here.