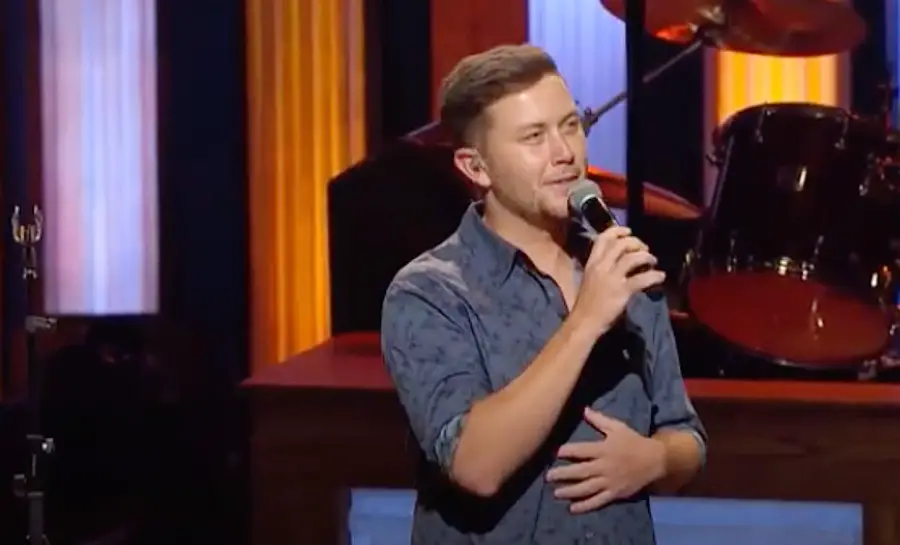 Scotty McCreery is super bummed. The American Idol alum just announced he is rescheduling his overseas tour until 2021, due to COVID-19.
"I am sad to announce today that we are postponing our UK and Ireland shows, scheduled for October 2020, to May 2021 due to an abundance of caution surrounding the ongoing global pandemic and government measures implemented to limit its spread," Scotty wrote. "The band and I have been looking forward all year to coming back to England as well as visiting Scotland, Northern Ireland and Ireland for the first time, but our fans safety is our first priority.
"Ticket holders are advised to keep hold of their tickets as they will be valid for the new rescheduled dates with limited tickets still available for shows in Manchester, London, Glasgow, and Dublin; (the Belfast date is sold out)," he added. "The new dates are in the graphic below. Stay safe everyone. I cannot wait to come back over there."
Scotty just celebrated his third consecutive No. 1 hit, with "In Between." The song is from his 2018 Seasons Change record.
"Earning three No.1 songs in a row is the perfect way to celebrate Seasons Change and how that album changed my life," Scotty said of his success. "I want to thank country radio for supporting my music, my fans for believing in me from day one, and both my management team Triple 8 Management and my record label Triple Tigers Records for always having my back and working side by side with me every day."
Scotty may not get to perform overseas this year, but he will soon take the stage at the Ryman Auditorium. The North Carolina native is part of the Ryman's six-week livestream event, Live at the Ryman. Scotty's performance will take place on Friday, September 4. Tickets can be found at Ryman.com.