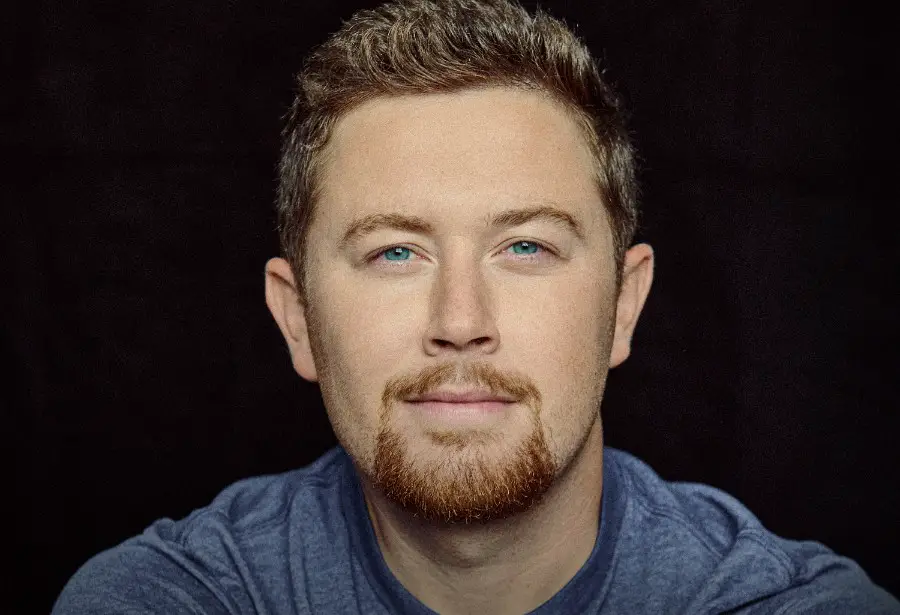 Scotty McCreery may not be able to tour right now, but that isn't going to keep him from performing. The American Idol alum has announced plans to perform a livestream acoustic show, via Sessions, on December 2, at 8:00 PM ET. Scotty will stream the show from Raleigh, in his home state of North Carolina.
"I have missed doing live concerts, seeing the fans, and spending time with my band and crew during this crazy year, so this acoustic concert with Sessions is a great way to keep us connected," Scotty said in a statement. "I'm excited to have my guitarists Jeff and Dylan join me for this event. The three of us have not done an acoustic livestream together this year, so this show will be unique and will feature my new song 'You Time' as well as the hits, some Christmas classics, and more."
Scotty was the first to perform in front of a live audience at the Ryman Auditorium this year, after the venue was closed for several months because of COVID-19.
"I've been missing that for for six months now," Scotty told Everything Nash. "It's what I love to do. And it's the only thing I've known for almost a decade now. So, it was an exciting time getting the band back together. They're my second family. I spend more time with them normally in a year than I do my real family. So, it was good seeing them playing live music again, having people in the audience. To not sing on a Facebook Live or something. that was really sweet."
General admission tickets for the livestream concert begin at just $5. After Party and You Time VIP packages are also available. The After Party package is limited to 450 fans and features a moderated Q&A, along with the opportunity to hear Scotty perform additional songs for $20. The You Time VIP After Party package also includes a virtual meet and greet, where fans can briefly chat with the signer and receive a screenshot of their time together. That experience is limited to 30 fans, and costs $50.
Find more information at SessionsLive.com.