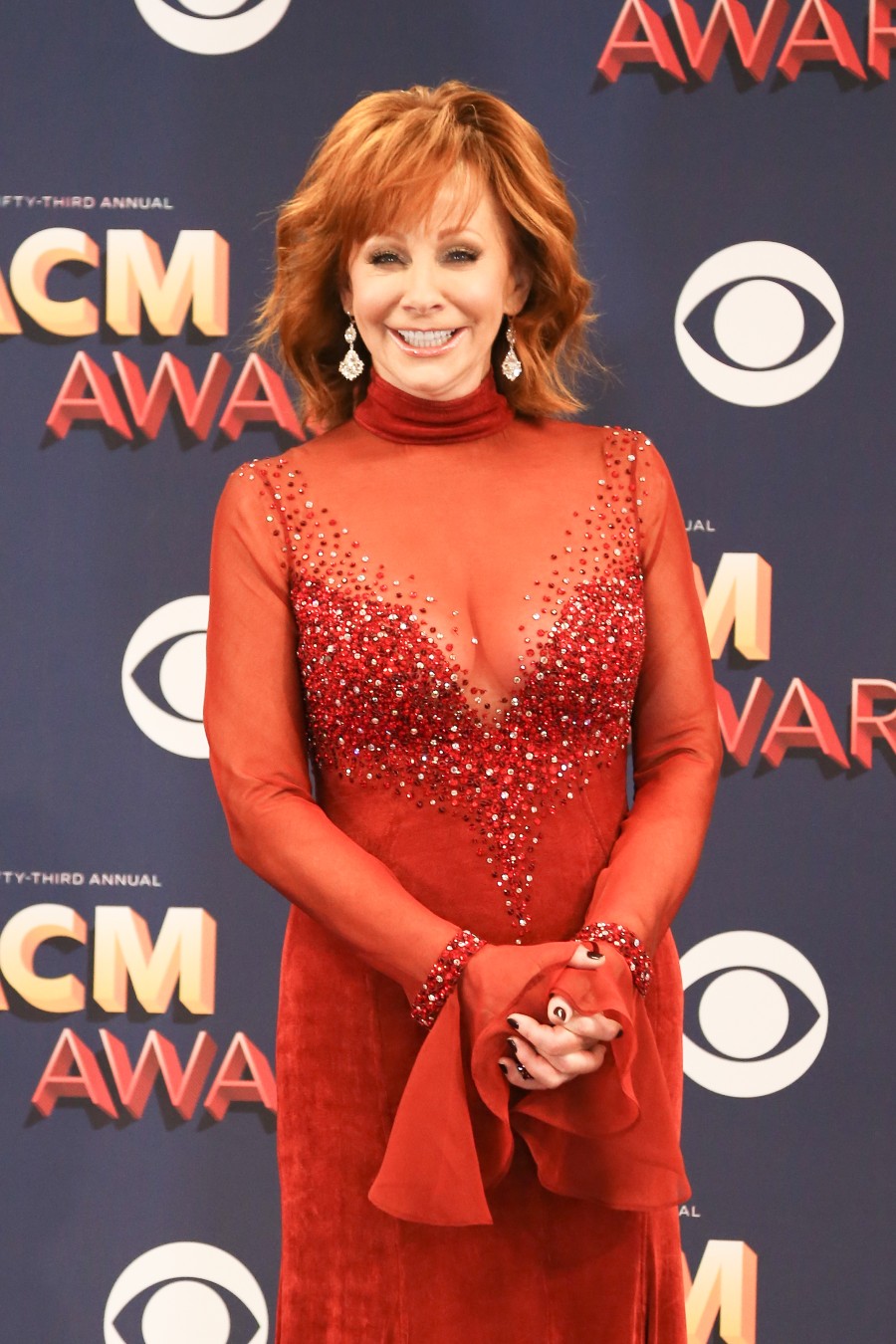 Love is in the air for Reba McEntire! The 65-year-old began dating CSI: Miami actor Rex Linn several months ago, and although there have been several challenges for her because of the ongoing coronavirus pandemic, Reba has also been able to enjoy extended time with her new boyfriend.
"It's been hard on our crew, on our second families, our band, everybody we get to work with out on the road, the people we get to perform with on the road and also the venues," Reba told Billboard. "It's hard on a lot of people and their families. But what you have to do to get through that is look at the great things you've gotten to do: I've fallen in love during the pandemic. I've had a blast with that.
"I've raised a garden," she continued. "I've gotten to ride my horse more. You just have to look on the bright side of the things you get to do. You're so grateful for the things that you get to do instead of the things that we're not getting to do. Think positive. That's the best way to get through it."
The Country Music Hall of Fame member hasn't taken an extended period of time off since her career began more than 40 years ago, which is why she is trying to enjoy every minute of her time away from the road.
"I haven't had this much time off since I was in high school, so it's been a reward and a joy to me," Reba told Sounds Like Nashville. "My heart goes out to all the folks who have been sick and who have lost loved ones. My heart goes out to them and to anybody who is suffering and hurting with this illness. It's not a nice illness at all. It's hateful, but I do need to say honestly, I have enjoyed the rest. I've enjoyed the time off to be creative, but mainly to be still, just to be still. I've loved that tremendously."
Reba is back at work this week. She will host the 2020 CMA Awards on Wednesday, November 11, sharing the duties with first-time host,  Darius Rucker. The 2020 CMA Awards will air live from the Music City Center in Nashville, at 8:00 PM ET on ABC.