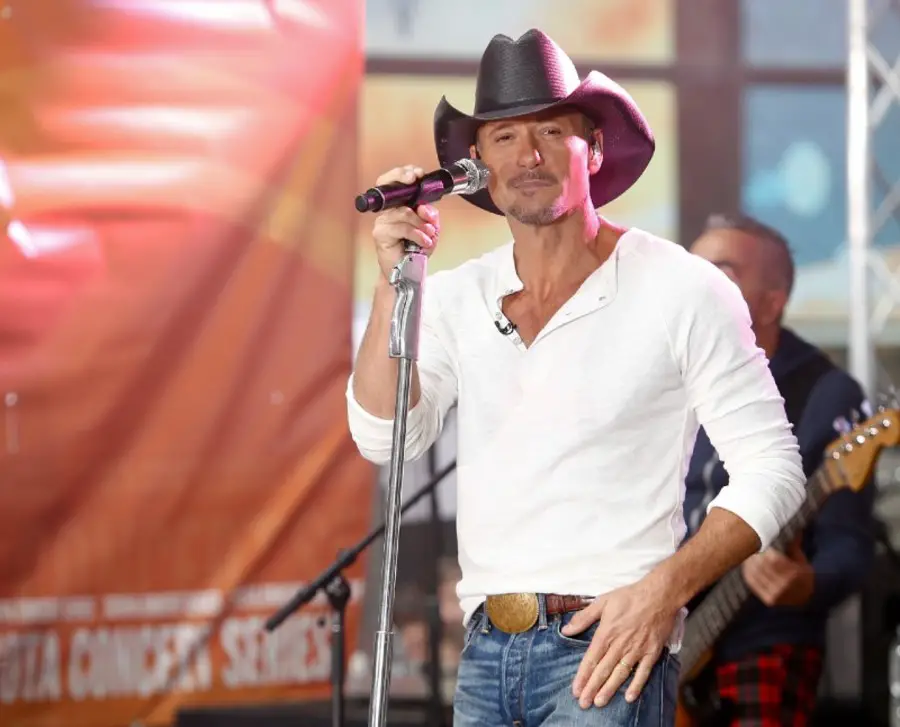 Tim McGraw and Chris Young are just two of the numerous artists who will join Tracy Lawrence for his upcoming Mission: Possible Turkey Fry and Benefit Concert. Now in its 15th year, proceeds from the event will benefit the Nashville Rescue Mission. Because of the coronavirus pandemic, the show, which will also include performances by Cole Swindell, Mitchell Tenpenny, John Rich and David Tolliver, among others, will be virtual this year.
Since its inception, Tracy has helped raise almost a million dollars for the Nashville Rescue Mission, providing nearly 93,000 meals to those underprivileged in Middle Tennessee. Although there is a global health crisis occurring right now, that wasn't enough to deter the singer from once again helping those less fortunate.
"Due to the pandemic, this year's event will look a little bit different this year," Tracy said, in a video shared on Talk Shop Live, where the virtual concert will be streamed. "The pandemic has also led to a greater need to provide for the homeless and hurting in our community, so we'll be continuing our efforts to raise money and provide them with a traditional Thanksgiving meal this November."
Tracy never imagined, when he did the inaugural event, how big it would grow in the years since it began.
"It started off with me and a handful of friends," Tracy told PopCulture.com. "We had been cooking turkeys at the house the morning of Thanksgiving and taking orders from old people at church and friends. You know, if you set up, it's just as easy to cook 10 as it is to cook two. And then you can drink two or three more Bloody Marys. So that was kind of where it started.
"And then we thought, 'We love doing stuff for the community. I think this would be a great thing to do,' and a handful of us just decided to get together at the Mission one year and do that," he added. "And it exploded into this thing that's happened. It was just completely organic."
The virtual concert will take place on November 24, at 7:00 PM CT. For more information, or to make a donation, visit TurkeyFry.org.