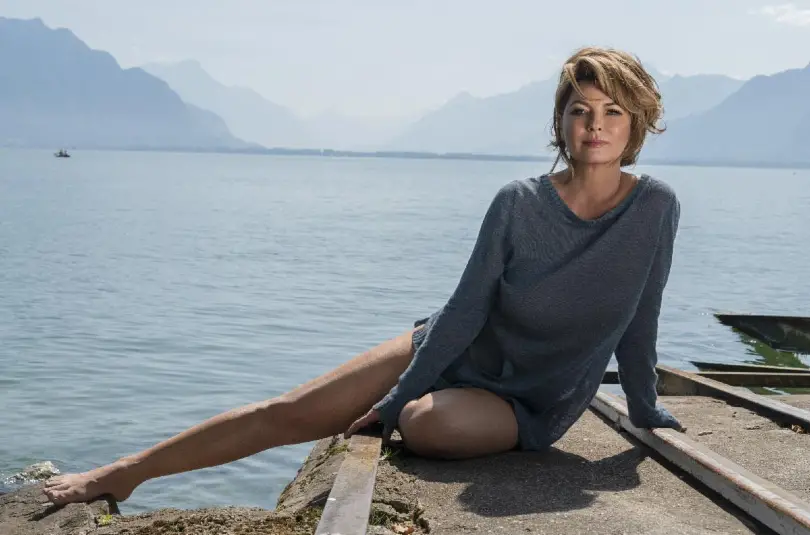 Shania Twain did what few artists in country music have ever done, especially female artists, when she tore down both genre and gender lines with her sophomore The Woman In Me album, released in 1995. The record, which sold more than 20 million copies, boasted six No. 1 singles, including "Whose Bed Have Your Boots Been Under," "Any Man of Mine," "You Win My Love," and more.
The Woman In Me sealed Twain's superstar status, with Come On Over following in 1997, and Up! coming out in 2002, both projects also exceeding more than 20 million in sales. Now Twain's legendary life and career will be featured in a new documentary, Not Just a Girl, out on Tuesday, July 26, on Netflix.
"Taking the risks to do things your way can be scary," Twain says in the documentary. "You gotta be brave."
The documentary covers some of the biggest and brightest moments of Twain's career, including five Grammy Awards, massive world tours and unprecedented sales in country music. But it also covers the devastating lows, including the abrupt end of her marriage to her husband, and producer and collaborator, Mutt Lange, and her diagnosis with dysphonia, causing health and vocal troubles.
Lionel Richie, Kelsea Ballerini, Diplo, Avril Lavigne, and Orville Peck are among the celebrities who appear in Not Just A Girl, which also shares in-depth interviews with Twain from her home, behind-the-scenes footage and more.
A compilation album, Not Just A Girl (The Highlights) will be available digitally on July 26 as well. A physical copy of the project will be available on September 2. See a track list below, and order the record here.
Twain is continuing her Let's Go! Las Vegas residency through September 10. She will also perform for the closing night of Canada's Boots and Hearts Festival, taking place August 4 to 7. Twain will receive the ACM Poets Award at the ACM Honors ceremony, taking place in Nashville on August 24 at the Ryman Auditorium. Find music and tour dates at ShaniaTwain.com.
Not Just A Girl (The Highlights) Track List:
1 Not Just A Girl
2 You're Still The One
3 Man! I Feel Like A Woman!
4 What Made You Say That – Single Version
5 (If You're Not In It For Love) I'm Outta Here!
6 Whose Bed Have Your Boots Been Under?
7 Any Man Of Mine
8 You Win My Love
9 Don't Be Stupid (You Know I Love You)
10 I'm Holdin' On To Love (To Save My Life)
11 From This Moment On
12 Love Gets Me Every Time
13 That Don't Impress Me Much
14 Forever And For Always (Red Version)
15 Honey, I'm Home
16 I'm Gonna Getcha Good! (Red Version)
17 Up! (Green Version)
18 Life's About To Get Good